Chris Noth admits he screamed at angry fan who wanted picture with him at Starbucks, says charity work is the only good thing about being a celeb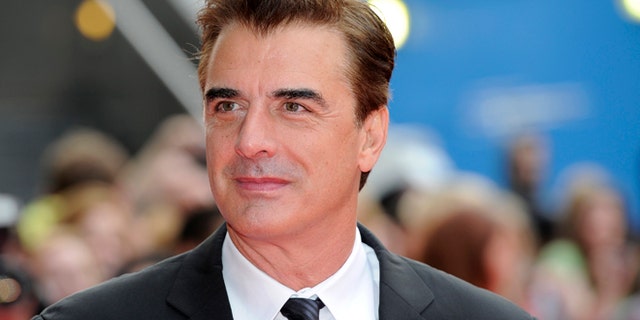 NEWYou can now listen to Fox News articles!
If you happen to see Chris Noth –best known as Carrie Bradshaw's beau on the hit "Sex and the City" – strolling through the streets, you probably shouldn't approach him for a quick picture.
"It goes from the good to the bad to the ugly. The good being people just really loving your work and that's nice to hear and I am very gracious. Bad being I am not always in a position to take a photo with someone, you just can't do it at every moment even though people have phones with cameras," he told FOX411's Pop Tarts column. "There are people that want what they want and if you don't give it to them they start yelling at you. That happened to me at Starbucks. I literally said 'I can't do that honey' because sometimes if you take one (picture) you have to [take] 1,000, and she just started screaming and yelling at me. I screamed back, I just couldn't take it anymore."
And then there's the borage of people who want to share a little too much.
"It's usually people that tell me about their 'Big' in their life, it's a lot of picture stuff really. I'm ambivalent about it. I just never do it because I wasn't brought up that way," Noth continued. "I don't get why people want photos with people they don't know. I don't have Facebook. I have email. I have a Twitter thing to promote things and it comes in handy when you are doing charity stuff."
On that note, there is at least one upside to bearing a famous face. For Noth, that is devoting his time to causes far removed from the glitz and glam of Hollywood – such as partnering with BV Wines in the fight against hunger relief through the winery's Give & Give Back program.
"It feels good to raise money or consciousness," he said. "It's the one real upside of celebrity. Better than taking a picture of you just to see what you're doing. It's the only useful thing celebrity is good for… I was ignorant of the fact that there are 17 million children living in food insecure households, and one in six Americans does not have access to food. When you live in New York City and Los Angeles, which celebrates food in restaurants and things all the time, this should not be an issue in this country. I am in New York and restaurants and food surrounds me. Mayor Bloomberg seems to get more press about obesity [than] hunger."
But when he's not working on philanthropic causes, Noth is prepping for the August release of the highly-anticipated Linda Lovelace biopic, "Lovelace," in which he plays politician Anthony Romano.
"My mother was a news reporter in the 60's and 70's so for parents [seeing a film like 'Deep Throat'] was a cultural thing in New York. I never saw the film really until I was researching for this film," he said. "Linda Lovelace was a very interesting woman, the movie 'Deep Throat' itself, not as interesting. But what she went through was tragic and a very interesting place in our history. It opened doors to pornography in a way."
After that, Noth will be back on the small screen as Cook County's State Attorney in the CBS drama "The Good Wife."
"I love the political bark of my ['Good Wife'] character. I love the fact that he was such a flawed guy and I am getting suspicious that he is turning into a good guy. If he's put in jail I would find that to be a little more real," he added with a laugh. "It's an amazing cast and the guest stars that we get are amazing, it feels like the old days of 'Law and Order' where we are tapping into the talent in New York City. I like the fact that it provides work for actors because there may be a few starving actors out there too."
Danielle Jones-Wesley contributed to this report