Chris Hansen's alleged ex-lover says she has proof of affair with 'To Catch a Predator' star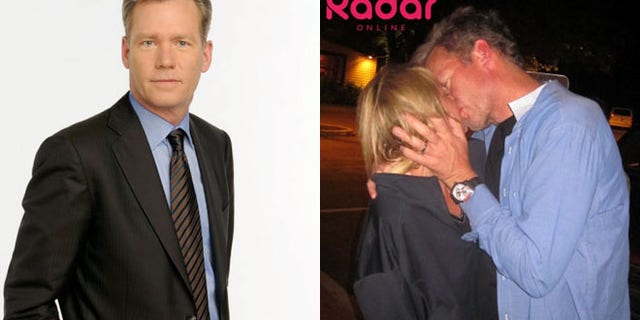 Chris Hansen's alleged ex-lover is sharing new details about what she says was a steamy affair with the "To Catch a Predator" star.
In an interview with RadarOnline, Kristyn Caddell explained how her life has changed since news broke of her alleged relationship with the married 54-year-old star.
Caddell, 32, said she believed Hansen's marriage was ending when she began spending time with him.
PHOTOS: Chris Hansen's ex-lover shares steamy affair pictures
"I believed him with my heart," Caddell told Radar in a video interview. "You can say I was naïve, as it was. That was my biggest crime, being naïve."
Caddell, who is currently out of work, said she has struggled hold down a job since her supposed four-month relationship with Hansen was made public.
He denies that the two were more than friends.
"I started in this business as a photographer. I didn't have any connections. I did not know anybody. In fact, I had numerous people who said I probably would never become a reporter… When I finally got back to West Palm [Beach], I felt like I'd made it," she said through tears. "Then, to essentially get taken down, because of a man, who has a lot of money and a lot of fame, it is not a good feeling. That is what happened to me."
Caddell fumed that Hansen should be struggling to find work after the scandal as well.
"You have all these men who can go through a scandal and come out on top. Then you have a woman… who is kicked to the trenches."
That's why the former on-air reporter said she decided to speak out, two years after her alleged relationship with Hansen first became public knowledge.
"I thought by not saying anything, and Chris advised me that it would be in my best interest not to say anything, that I would continue to go and my life would go back to normal. My life has been the exact opposite of that," she said. "…We are here two years later and I probably don't go a day without an employer [telling] me they do not want to hire me because of the situation involving Chris Hansen."