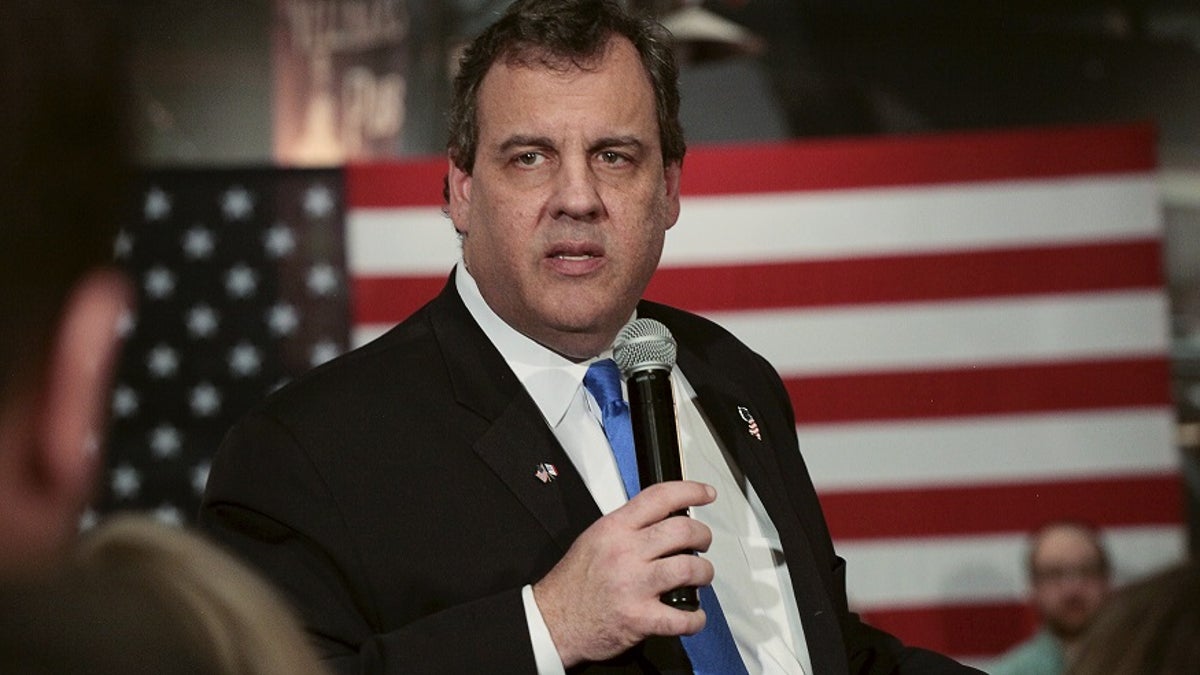 Chris Christie is gracefully stepping out of the spotlight, signing an exclusive contributor deal with ABC News that is expected to afford him little airtime on the network, which has in recent years scaled back significantly its political and hard news coverage.
Christie is joining ABC News as a political analyst and made his debut Tuesday on "Good Morning America." The former New Jersey governor is a longtime Republican who famously endorsed Donald Trump for president in 2016 after ending his own campaign.
Christie was chosen by ABC "because he is close to the president and the players inside the White House," according to NJ Advance Media.
Once lauded for its powerhouse political coverage, ABC News has taken a back seat in recent years, focusing its limited air time more on coverage of weather news and lifestyle stories. "Good Morning America," which has the network's largest news hole, focuses largely on weather, crime, celebrity scandal and lifestyle stories.
"World News Tonight," which also has a heavy focus on weather, is comprised largely of short, taped pieces that would afford a political analyst little air time. Once-vaunted "Nightline" has been condemned to the obscurity of a 12:35 a.m. ET time slot. Christie is most likely to be seen on Sunday public affairs morning show "This Week," which is often hosted by former Clinton adviser George Stephanopoulos and regularly finishes third among total viewers behind rivals "Meet the Press" and "Face the Nation."
Ironically, Christie essentially prosecuted Hillary Clinton in his speech at the 2016 Republican National Convention as the crowd erupted with chants of "lock her up."
His ABC gig began Tuesday when he discussed with Stephanopoulos the House Republicans' vote to release a classified memo that allegedly shows bias at the FBI. Stephanopoulos said the GOP is "waging a, kind of, war" against the FBI.
"I also think it's a long-term problem for our party if we continue this. Not only for our party but for the country," Christie said.
He said the FBI needs be held accountable for its mistakes but "in a way that's not so political" before noting that former FBI Director and current special counsel Robert Mueller is "not someone to be trifled with."
In one of the most political segments on "GMA" in recent memory, Christie explained that President Trump shouldn't sit down with Mueller for the investigation into whether or not Russia interfered with the election.
Christie will be part of ABC's State of the Union coverage -- though air time on broadcast networks for political commentary during the speech tends to be highly limited, as the networks air entertainment programming immediately before and after the speech.
Christie will be competing for time with Stephanopoulos, David Muir, "This Week" co-anchor Martha Raddatz, Chief White House correspondents Jonathan Karl and Cecilia Vega, political analyst Cokie Roberts and "The View" co-host Meghan McCain, among others, according to TVNewser.
Christie's tenure as governor of the Garden State ended on Jan. 16 after eight years in office when he was succeeded by Democratic Gov. Phil Murphy.
It will be interesting to see how often ABC calls on Christie going forward.