Chris Brown reportedly bipolar and suffering from PSD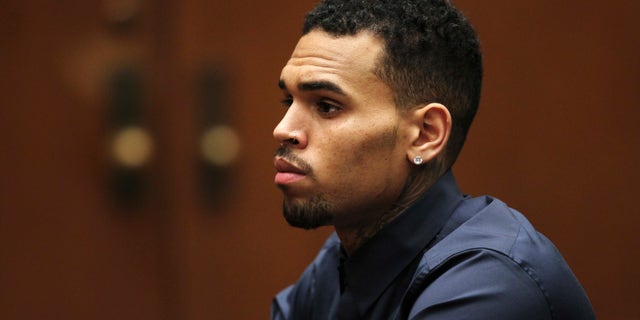 Chris Brown is believed to be suffering from post-traumatic stress disorder and bipolar disorder, according to legal documents obtained by E! News.
TVGuide.com reports that the new information came during a hearing Friday in Los Angeles Superior Court, during which the anger management and drug rehab program Brown entered three months ago said in a letter that Brown's recent aggressive behavior is likely because of his untreated mental disorders.
"Mr. Brown will also require close supervision by his treating physician in order to ensure his bipolar mental health condition remains stable," the document given to the court states. "It is not uncommon for patients with Post Traumatic Stress Disorder and Bipolar II to use substances to self-medicate their biomedical mood swings and trauma triggers."
Judge James R. Brandlin ordered the 24-year-old singer to continue another two months in the program, saying, "It is evident that [Brown] has responded well to the dual diagnosis treatment." Although Brown acknowledged he is is doing well in treatment, he took to Twitter to express his disappointment over the ruling.
Back in November, Brown was sentenced to 90 days in the program after being arrested on an assault charge for allegedly punching and breaking the nose of a man trying to take his picture. As a result, Brown's probation stemming his 2009 assault on then-girlfriend Rihanna was also revoked.
According to the report, Brown has completed 250 hours of community labor and has a remaining balance of 750 hours. If he continues to do the labor three times a week, he's expected to complete his hours by mid-October. Brown must return to court on April 23 for a probation violation setting hearing.