Cher to star in Lifetime movie about the Flint water crisis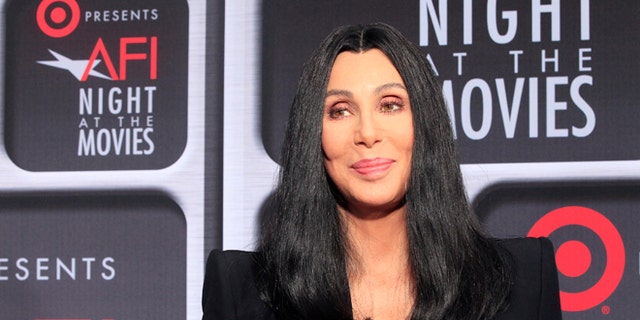 Cher is returning to acting.
After her last major onscreen role in 2010's "Burlesque," the Hollywood icon is coming to Lifetime to address the water crisis in Flint, Michigan.
READ: Beyonce Helps Raise $82,000 for Flint Water Crisis Ahead of Formation Tour Stop in Detroit
In "Flint," Cher will play a woman affected by the contamination in the city's water. Katie Couric is producing the upcoming TV movie alongside Cher.
This announcement comes after two of Flint's former emergency managers and two water plant officials were charged with false pretenses and conspiracy. The accusations against the four officials include the purported misuse of millions in bonds to finance construction of a new pipeline and make the Flint River the source of drinking water for the city. There have been 13 charges handed out since the water crisis began.
"Flint" won't be the first time Cher, 70, has tackled real life issues on film. She earned her first Oscar nomination for 1983's "Silkwood," where she and Meryl Streep portrayed workers in a contaminated nuclear facility.
In October, Cher had a sit-down with ET's Kevin Frazier, where she explained why she keeps working at an age when most people are settling down for retirement.
"Because I like what I do," she said simply. "I never knew there was going to be a sell-by date."
WATCH: Cher Opens Up About Her Legendary Romances and Continuing Her Search for Love
Before "Flint" premieres, Cher is returning to the stage with a residency called Classic Cher that launches at the Monte Carlo in Las Vegas next month and moves on to the MGM National Harbor in the Washington, D.C. area in March.
"The one thing I know is that I still like to sing so much," Cher told ET. "I love to sing."