Charlie Sheen '#Winning' With 'American Idol' Judging Gig?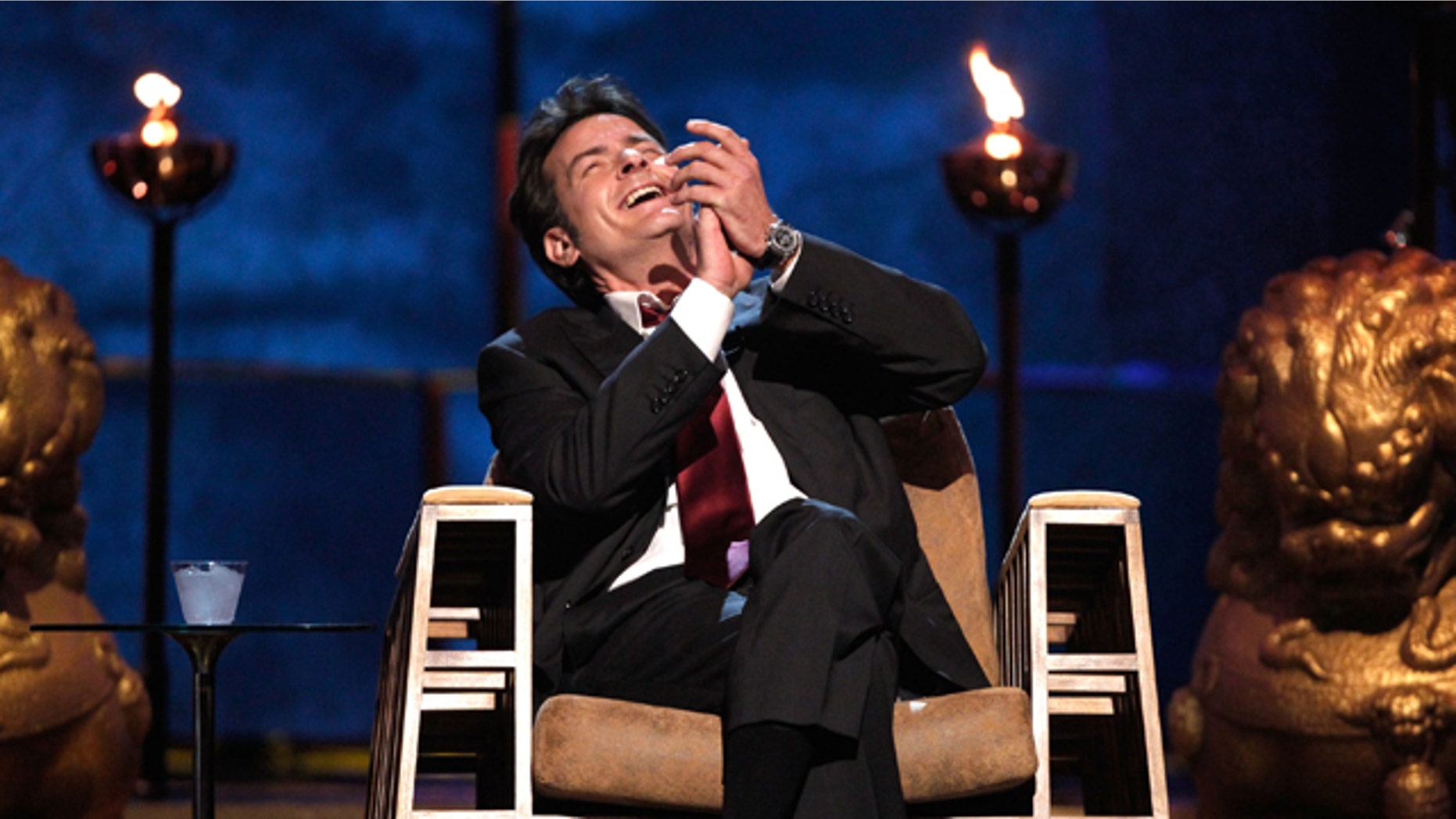 "American Idol" might be '#winning" and not losing its Latino sizzle after all.
Ticking-bomb actor Charlie Sheen might become Jennifer Lopez's replacement on the popular singing show, after "Idol" Executive producer Nigel Lythgoe told TMZ he would love for Sheen to come on board.
Rumors have been swirling for months that Lopez wants out of her judging gig because she misses "doing other things."
The singer told TV host Ellen Degeneres that her children, Max and Emme, are making her rethink her commitment to the hit show.
"I miss doing other things," Lopez told Degeneres. "It really does lock you down, which was nice the first year with the babies being three and four. Now they are going to school. I just don't know."
"[But,] I really do enjoy it," Lopez added.
Sheen tells the gossip site that he's interested in replacing JLO on "American Idol," which has become synonymous with being a career makeover machine for artists. But he said wants certain conditions met first.
The Mexican-American actor told TMZ he wants FX, which is the home of his show "Anger Management," to green flag the judging position on "Idol" and he wants a certain amount of Benjamins before signing on.
"If the numbers move the needle AND 'Idol' matches 20% of my weekly salary for Autism Speaks, JDRF, and the Boys and Girls Club ... then the hell with it. As we say, pour the smoke," Sheen told the entertainment news hounds.
Other rumored replacements for Jenny from the Block, which  the judges still reportedly want to keep badly, are Adam Lambert, Katy Perry (who declined) and Fergie from the Black Eyed Peas.