'Cedar Rapids' Is Rare Comedy Set in Midwest That Doesn't Make Fun of Midwest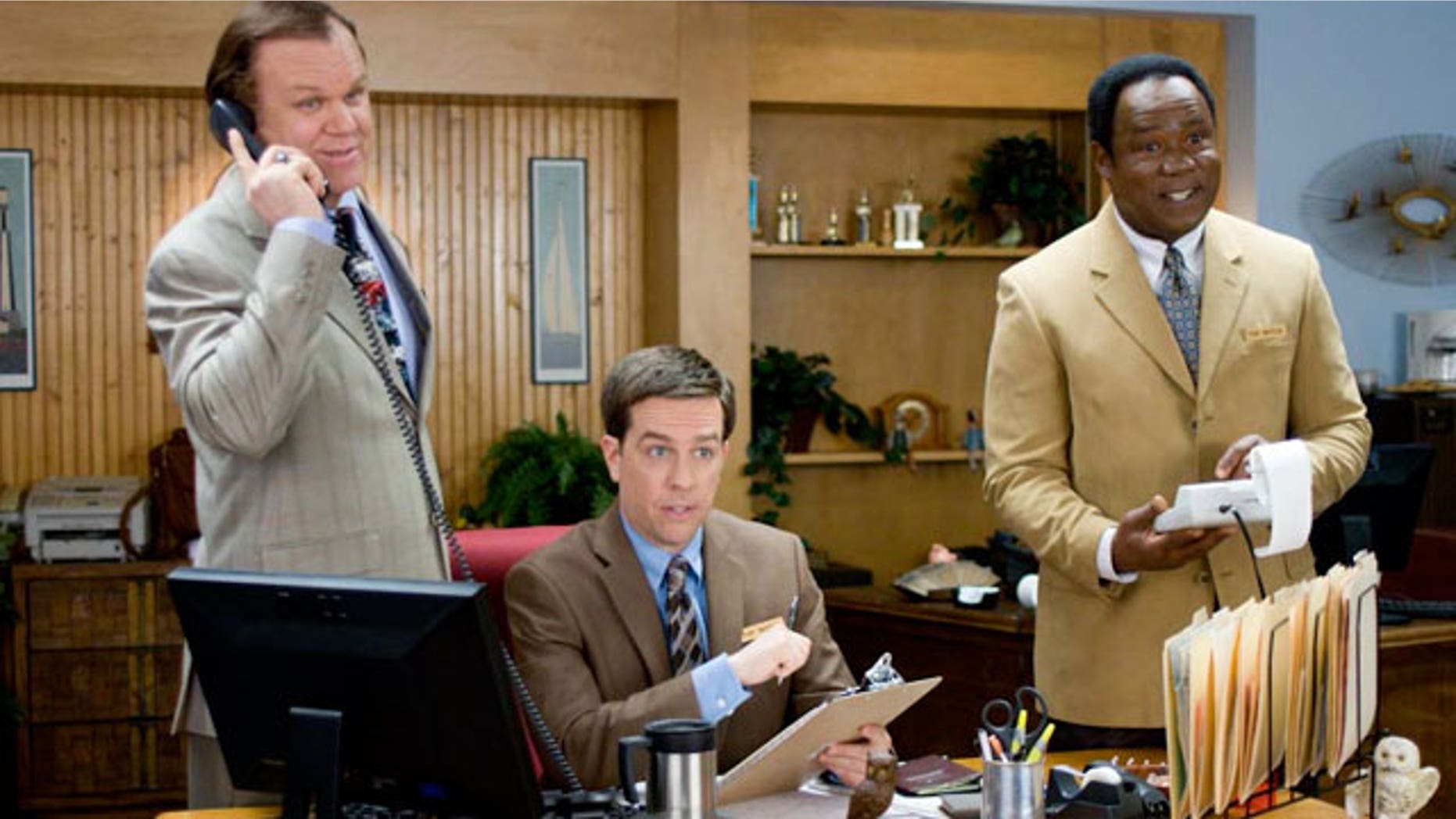 Here's something unexpected about "Cedar Rapids": It's a comedy set in Iowa that doesn't make fun of people from the Midwest.
Instead, this comedy about an innocent who goes to an insurance convention is about having a moral compass and knowing when to do the right thing. It's also quite vulgar – and quite funny.
The film stars Ed Helms ("The Office," "The Hangover") as a small town Wisconsin guy who loves selling insurance and has been rather sheltered from life, except that he's sleeping with a recently divorced woman who happened to be his sixth-grade teacher (Sigourney Weaver).
But when one of his insurance colleagues turns up dead of unsavory causes, Tim's boss (Stephen Root) taps Tim to replace him at the regional insurance convention in Cedar Rapids. He'll replace his dead coworker in making a presentation to win a coveted insurance award.
But most of what can go wrong for the well-meaning Tim goes wrong. He rubs the preachy convention president the wrong way, falls in with a rowdy crowd (or as rowdy as insurance salesmen get) and even has a fling with a fellow agent (Anne Heche).
Read the full 'Cedar Rapids' review here.
Director Miguel Arteta blends tones here with surprising skill, and he's got a terrific supporting cast. That includes John C. Reilly as a hilariously foul-mouthed salesman and Isiah Whitlock Jr. as a strait-laced fellow who becomes Tim's friend. But the movie belongs to Helms, as the kind of guy who would overthink everything if he had a broader frame of reference.
"Cedar Rapids," a hit at this year's Sundance Film Festival, is the first worthwhile comedy of 2011 – funny, dirty and full of heart. How can you beat that combination?
**** 4 Stars (Out of 5)
More Reviews of Movies Out Now
Justin Bieber - Never Say Never