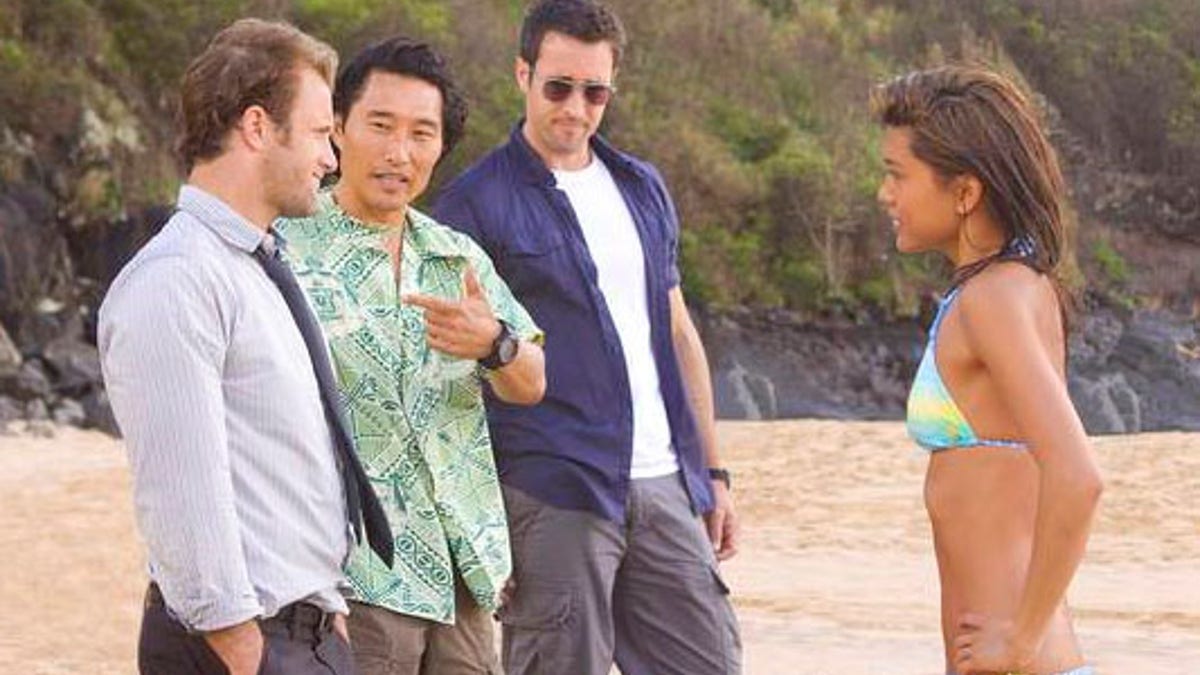 HONOLULU – CBS has apologized on behalf of the crew of "Hawaii Five-0" after a group of Pearl Harbor vets visiting Honolulu's National Memorial Cemetery of the Pacific said they were shushed while the TV show was filming.
When 23 veterans went with the Greatest Generations Foundation to the Punchbowl last week as part of a memorial for the 70th anniversary of the Pearl Harbor attacks, they were surprised to find a CBS crew filming a scene, foundation board member Steffan Tubbs said.
They had brought 24 roses to be placed at grave sites, but when the veterans got too close to the shot, Tubbs said, the crew had someone "walk through ... our rose-laying ceremony hushing everyone."
"Three hundred yards away and clearly visible to them, no one on the CBS production stopped for the anthem or any part of our program," Tubbs wrote in a complaint published by the Hawaii Reporter.
"This included the ending of our presentation ... and the moment of silence. I was perturbed, but because our veterans faced me, they couldn't see the disrespect."
Tubbs also said there was a lot of yelling by the crew and director for him to get out-of-the-way and for anyone who wasn't part of the production to clear out.
But executive producer Peter Lenkov, in issuing a statement published by The Hollywood Reporter apologizing for the incident, also denied claims of a lack of respect.
"On behalf of the 'Hawaii Five-0' production unit, we'd like to apologize to any veterans and members of the Greatest Generations Foundation whom we unintentionally offended when our events coincided," Lenkov wrote.
"Our production crew is 80 percent staffed with local Hawaiians, many with ties to the military. We recognize the privilege of filming in Hawaii and we are acutely aware of the deserved respect for its culture, history and the reverence that should be afforded to all of our veterans, particularly those who served so nobly in Hawaii and at Pearl Harbor.
"Contrary to some reports, to show respect, our crew did cease production for the playing of the national anthem, taps and for the remainder of the ceremony. Any rudeness by our staff can only be attributed to haste to finish our work, not a lack of respect for men and women who have served and sacrificed for their country. And for that, too, we sincerely apologize to any that were offended."
"Hawaii Five-0" is a re-imagining of the original 1968-1980 television series and stars Australian Alex O'Loughlin and "Ocean's Eleven" star Scott Caan.