Caitlyn Jenner steps out at New York LGBT Pride event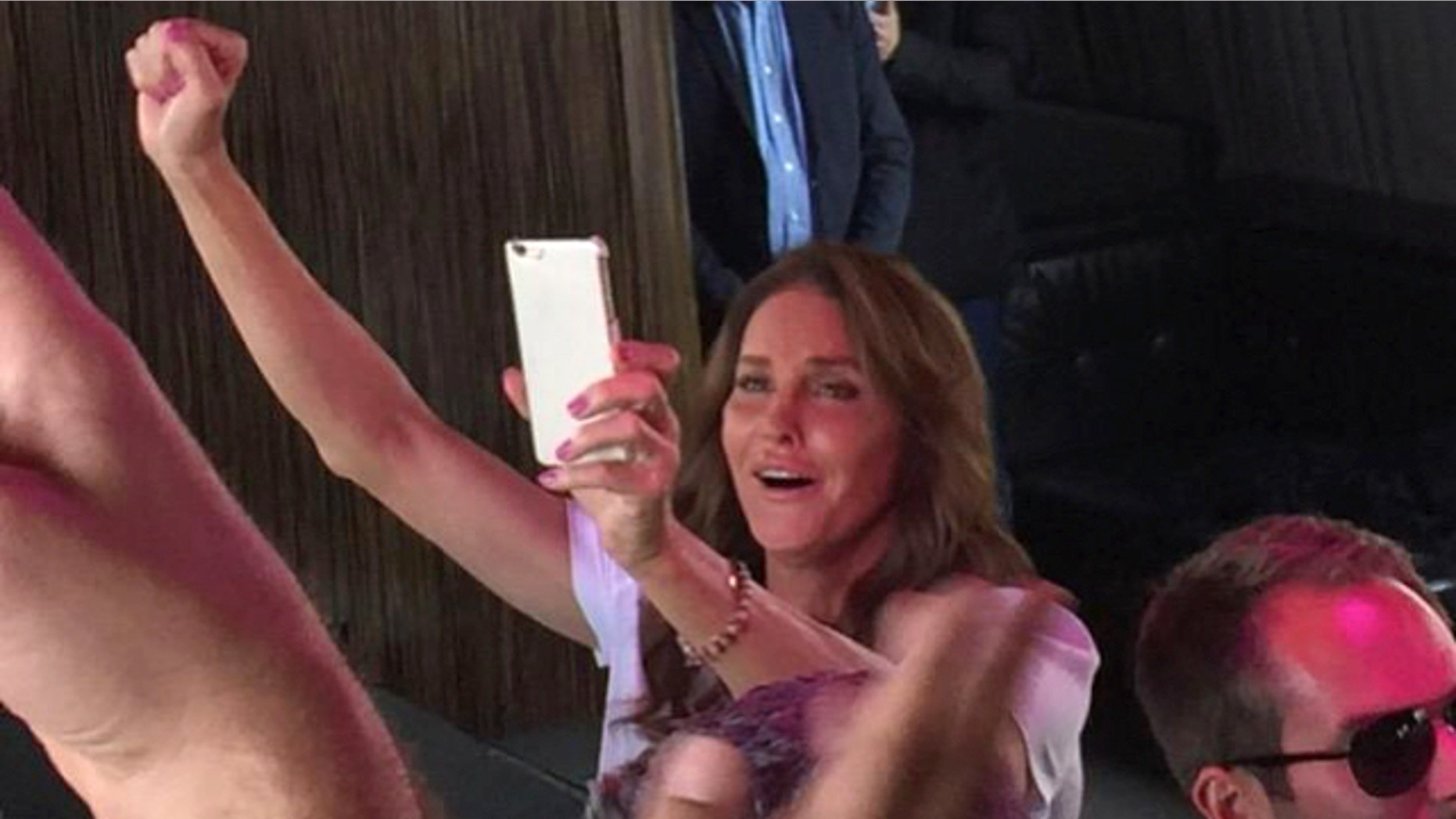 Caitlyn Jenner has earned a party.
So on Sunday, Jenner stepped out during New York City's LGBT Pride celebration. Jenner, 65, stopped by an event at PHD Rooftop Lounge at the Dream Downtown Hotel in Chelsea.
The reality star made quite the entrance, arriving to the applause of fellow partygoers, with some screaming, "We love you, Caitlyn!"
WATCH: New 'I Am Cait' promo shows Caitlyn getting glam, motorcycling
Jenner, who wore a flowing white dress, apparently had E! cameras in tow, filming the festivities for the upcoming eight episode docu-series, "I Am Cait," which premieres on July 26.
But honestly, it looks like it was more play than work.
EXCLUSIVE: Get details on the motivation speech Caitlyn gave trans youths
Jenner was with a group of girlfriends, including trans actress Candis Cayne ("Dirty Sexy Money, Elementary"), and according to Us Weekly, Cayne at one point dedicated the song "I Am a Woman" to Jenner. Later, Jenner returned the favor by making it rain cash all over Cayne while everyone was dancing.