Burt Ward: I was offered Dustin Hoffman's role in 'The Graduate'
When Burt Ward took on the role of sidekick Robin for the DC comic show "Batman," he had no idea it would become an instant phenomenon that still attracts fans over 50 years later.
Ward and Adam West, who played Batman, fought crime in Gotham City from 1966 until 1968 on ABC. "Batman" became a major hit, but the role wasn't without its faults. At times, it got in the way for Ward.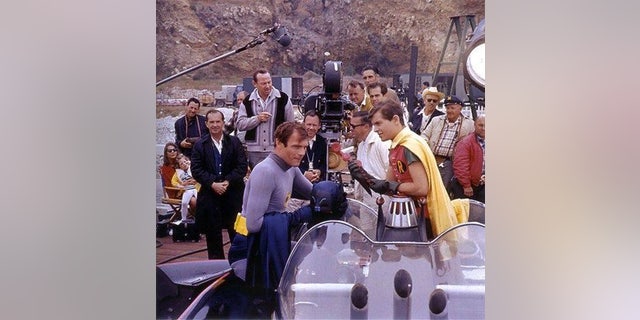 "I was filming at 20th Century Fox, and I was approached by [producer] Larry Turman to do this film," he recalled. "We were on a break after finishing that first season. I figured, it's the same studio, it's not going to interfere with 'Batman.' I can't imagine the studio wouldn't let me do it."
However, Ward received an unwanted surprise.
"The studio said '[ABC] doesn't want you to do it… We've got the hottest show on television, and we don't want to dilute you doing something else, so you can't do it,'" said Ward. "I was really dejected. I thought I should do this. So I called Larry and... I told him I wanted to do it so badly, but I can't. He said, 'Don't worry about it. It's a small movie.' By the way, the name of the movie was 'The Graduate.' When they couldn't get me, they got another young actor name Dustin Hoffman."
"The Graduate" told the story of a disillusioned college graduate who's seduced by lonely housewife Mrs. Robinson (Anne Bancroft), but finds himself also falling in love with her daughter Elaine (Katharine Ross). It premiered in 1967 and it went on to earn $104 million, which roughly translates to $740 million today.
Despite the professional setback, Ward has no regrets.
"I've had an incredible life," he said. "I wouldn't change anything."
Ward told Fox News in June that he and West became partners in crime off-camera. He revealed from the moment they met at a screen test for "Batman," they became fast friends — and that friendship would last for over 50 years.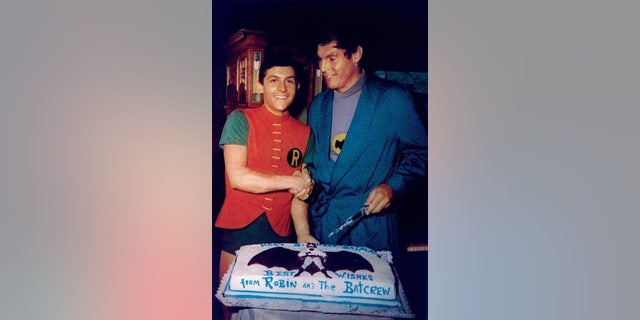 West died on June 9 at age 88 in Los Angeles after a short battle with leukemia.
"Nothing ever changed," Ward said of their friendship. "We were exactly the same after the first three minutes we met. We were both very fun-loving people and got along so well. We were such good friends that when we weren't filming, we would occasionally go out on the weekends and play tennis… He was everything off stage that he was on screen. He was such a wonderful man."
Over the years, Ward has kept busy running Gentle Giants Rescue and Adoptions with his wife Tracy. They also developed Gentle Giants Dog Food. The funds they receive from selling their own brand of dog food goes directly to supporting the animals.