'Buffy the Vampire Slayer: 10 secrets the set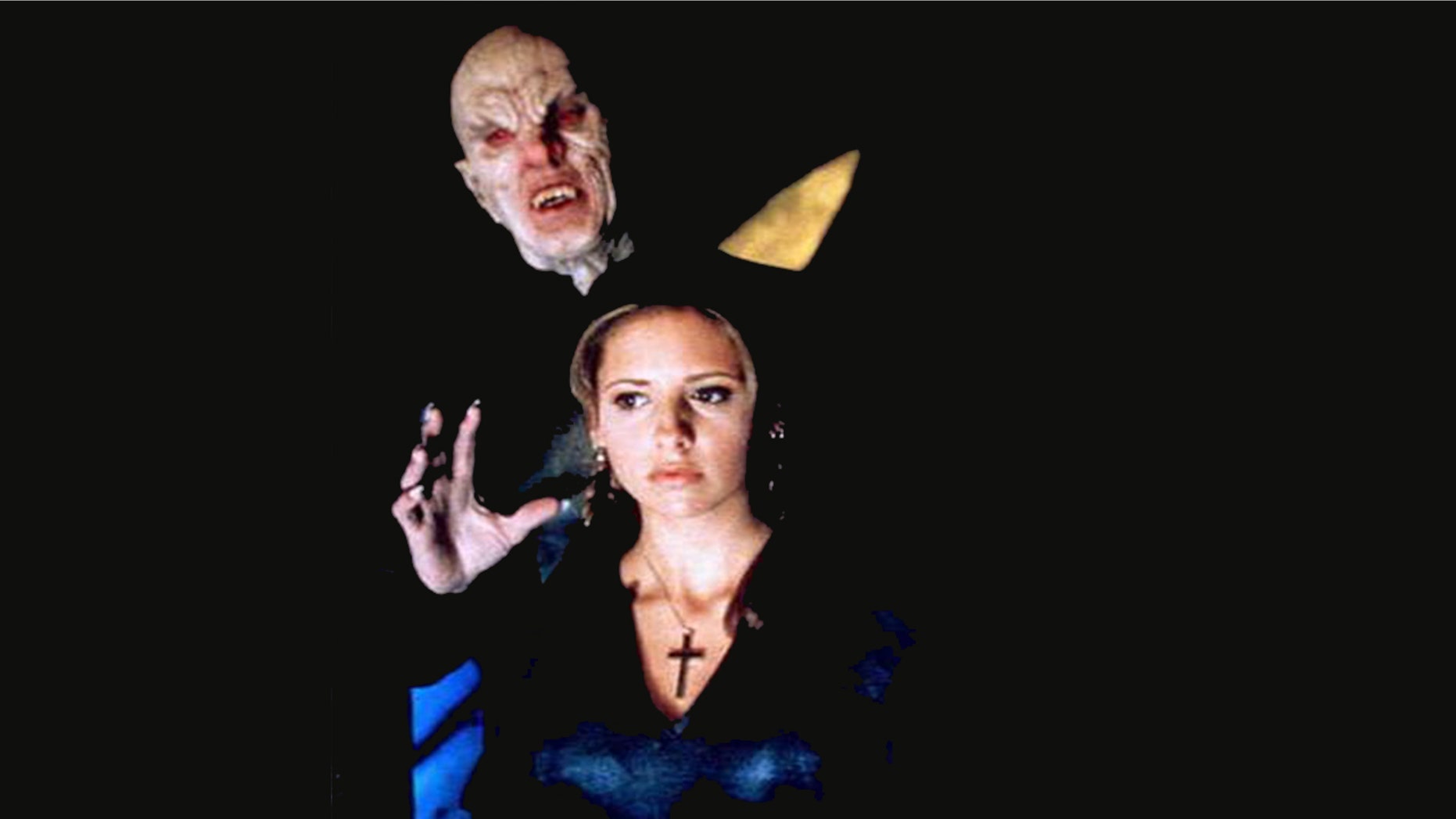 In 1992, "Buffy the Vampire Slayer" was born on the big screen in a feature film that starred Kirsty Swanson as the fierce leading lady. The movie performed relatively well at the box office, and five years later, Buffy was back on the small screen with a TV series that became a fan-favorite and starred Sarah Michelle Gellar who used her supernatural powers to battle evil – all in a high school setting.
Gellar, who had previously played Kendall Hart on ABC's "All My Children," shot to superstardom thanks to the show. The show was nominated for an Emmy and won three Golden Globes during its seven season run from 1997 to 2003.
"Buffy the Vampire Slayer" earned a loyal fan base, but there are some facts even the biggest Buffy fans may be surprised to learn. Here are some shocking behind-the-scenes secrets from the set of the show.
1. The show couldn't afford a set
During the early days of "Buffy" producers used a warehouse to film instead of a soundstage because of a low budget.
"We were very much on a tight budget," writer Joss Whedon said, according to the book "Slayers and Vampires:The Complete Uncensored, Unauthorized Oral History of Buffy and Angel."
"This hall you'll see a lot of in the first 12 episodes. It is the entire school. We only had the one hall, so we use it over and over again. It's really kind of sad, actually."
The warehouse also doubled as the entrance to a club - The Bronze.
"When we designed the club, we put the door to the club on the outside of the actual warehouse so that we could go in from the outside because that would give it real life and make it very realistic."
2. Dolly Parton was an executive producer
The country music superstar launched a production company called Sandollar Productions with Sandy Gallin, her former manager. Sandollar Productions turned out flicks like "Father of the Bride" and "Sabrina."
In '92, the production company worked on the original "Buffy the Vampire Slayer" feature film, and Parton's company eventually produced the TV series as well, meaning she had an important role in the show's genesis.
Her business partner Gallin has since passed away
3. Sarah Michelle Gellar couldn't get the 'Valley girl' lingo down
The show was set in a fictional California town, and the characters became known for their Valley girl-style speak – so much so that the dialogue on the show was branded "Buffyspeak" by fans. But the catchphrases didn't come easy for Gellar.
"Joss has his own sort of language that's difficult for us mere mortals to understand," she said in a 1998 Twentieth Century Fox TV interview. "I grew up in New York. We didn't have Valley girls, and constantly, I'm asking him 'What does this mean? I'm not quite sure.' There's a very funny story about [my audition] where the first line is 'What's the sitch?' And there I go walking in, and my first [question was,] 'What does this mean?' No idea it meant situation. Talk about blowing a job instantly."
4. Who's Jimmy Stewart? 
Sarah Michelle Gellar had an odd nickname on set.
Whedon revealed to TV Guide, "We used to call her Jimmy Stewart, because he was greatest American in pain in the history of film."
But he said that the nickname was a compliment and was actually given to her because of how much pain she had to endure while filming. He told the Los Angeles Times, "She suffered so well — you could turn the screws and the audience went with her."
5. Sarah sleeps next to one of her souvenirs from the set
In 2014, Sarah revealed on Reddit that she still has something from the set with her every night
"I think my favorite is that my makeup artist had made a special stake for me with a little bottle of holy water, and to this day I keep it by my bed."
6. Gellar's stunt double married the stunt coordinator
There was a romance on the set between Buffy and the stunt coordinator – but it wasn't Sarah Michelle Gellar's Buffy. It was Sophia Crawford -- Gellar's stunt double. Crawford, who played Gellar's stunt double for four seasons, wed Jeff Pruitt in 1998.
7. The spinoff that never came to be
"Buffy the Vampire Slayer" spurred the successful spinoff, "Angel." But there was another show creator Joss Whedon poured his heart into that never saw the light of day.
He said at a Director's Guild event 2012 he was able to do everything he wanted with the show, except for an animated series.
"The only thing we didn't get to do is an animated version, which was a delight for us because the writers themselves were working on it."
The writers, according to Whedon, had seven scripts ready to go.
"They were really fun to write," he said. "We could not sell the show. We could not sell an animated 'Buffy,' which I still find incomprehensible."
8. Sunnydale High School wasn't all that unique
Los Angeles' Torrance High School was used for the exterior shots of the show's Sunnydale High School – and it may have looked familiar to some avid TV watchers.
That location has been used for a handful of shows and movies including "Beverly Hills 90210," "The Secret Life of the American Teenager," "90210," "She's All That" and "Not Another Teen Movie."
The high school is one of the oldest schools in California that is still in session.
9. Gellar liked to be bad
In a Reddit AMA Sarah Michelle Gellar was asked about her favorite villains on the series, and she admitted some of her favorite plotlines included her good girl character turning bad.
"…I also liked it when I was the bad guy," she wrote to her fans. "And while we're on this topic, I remember my other favorite episode, even though no one asked: I also liked the body switching episode where I got to play Faith and Faith got to play Buffy."
10. Only two characters appeared in every 'Buffy' episode
Buffy and Willow, played by Alyson Hannigan, were the only two stars that appeared in every single episode one of the show's 144 episodes, according to Vox. Willow was Buffy's best friend on the series.
Hannigan credits the show with launching her career.
"It's such a gift," she told The Guardian earlier this year. "…I'm so grateful that I got to be a part of that."