Britney Spears Busts Out Songs From New Album 'Femme Fatale'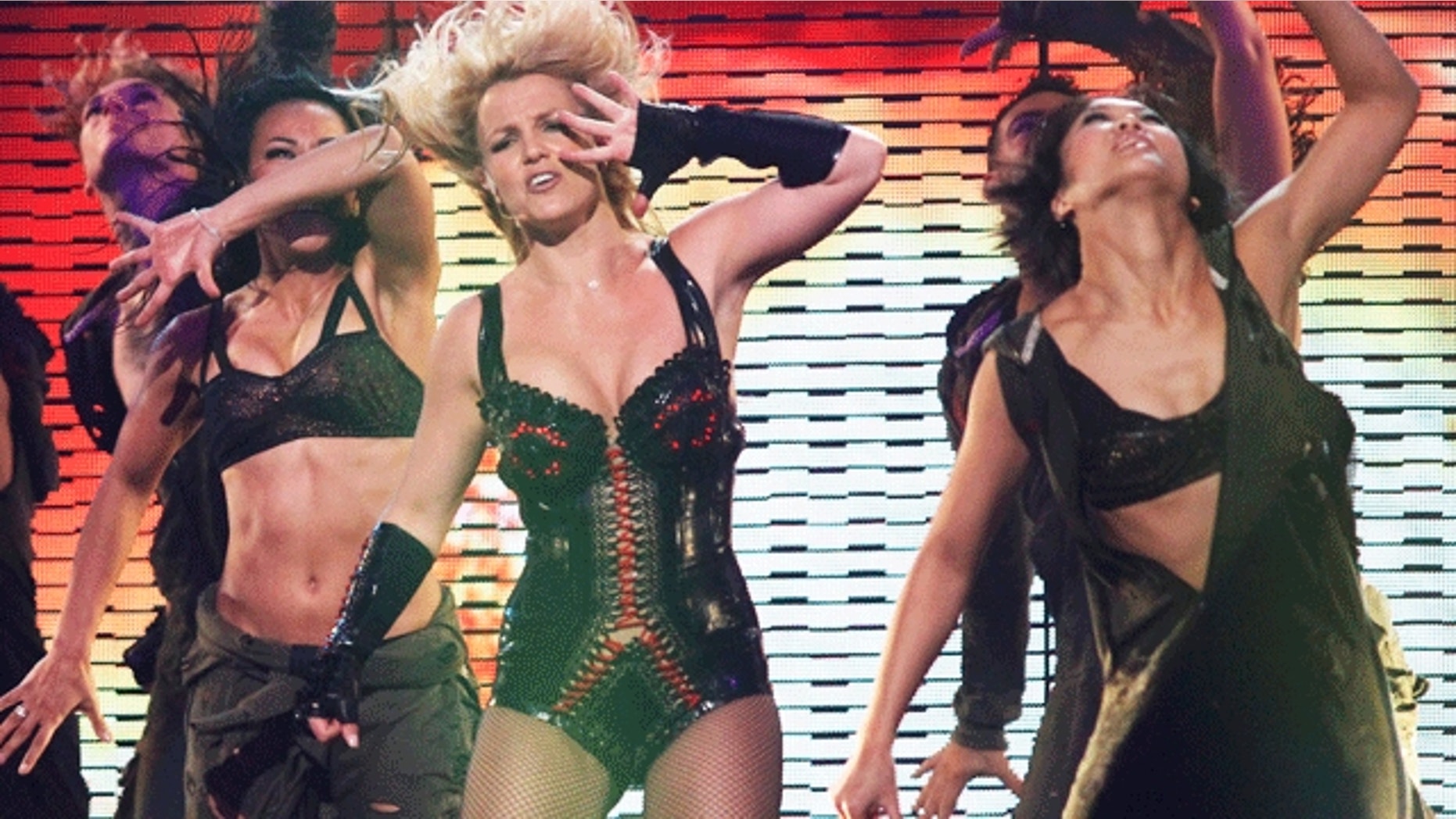 The comeback singer transformed herself into a pop vixen for a live performance in San Francisco on Saturday night.
Clad in a revealing leather basque, Britney's appearance was a far cry from the casually-dressed mother of two who frequently ventures out in saggy clothes and unkempt hair tied in a lazy bun.
Nailing a number of eye-watering dance moves, she made easy work of her three-song taping for TV show Good Morning America.
PHOTOS: More Britney in concert.
Britney performed three songs - "Hold It Against Me," "Big Fat Bass" and "Till The World Ends" - at the Bill Graham Civic Auditorium, just days after surprising fans with two shows in Las Vegas.
After her short show, Britney told fans: "I love my music. It's my world. It's my everything."
Presumably she'd temporarily forgotten about her sons Sean Preston and Jayden James.
The free gig - to an audience of 5,000 - is part of her promo campaign for new album "Femme Fatale."