Bristol Palin: My Mom's Popularity Isn't the Reason for My Success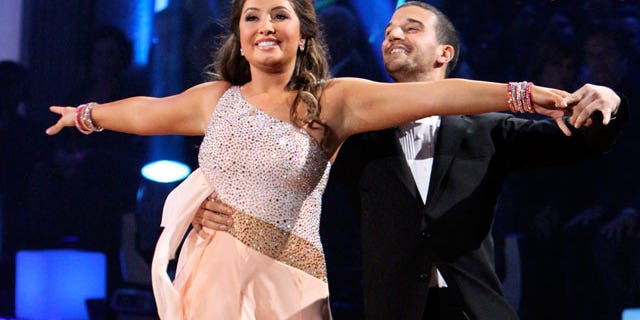 Bristol Palin is lashing back at critics who believe her Cinderella run on "Dancing With the Stars" is somehow being fueled by her mother's popularity.
"Think of all the people out there who hate my mom," Bristol said last night in an interview with E! News. "Why don't we talk about that?
"It can work both ways with me being Sarah Palin's daughter."
Bristol, 20, has been skewered all season for her flawed foot work and lack of chemistry with partner Mark Ballas.
But now, the usually demure single mom insists she is not the beneficiary of some Tea Party conspiracy and has earned the right to be among the final four couples dancing.
"I work my butt off here," she said. "I rehearse every day. I am totally out of my element here. I think I deserve to be here."
Last night, with her famous mother and father looking on from the audience, Palin got her best scores of the season with a mysterious waltz and sexy, leg-baring paso doble.
"This is what we've been asking you for," judge Carrie Ann Inaba told her. "You came out of your shell and nailed."
"I'm not a fake," Palin said on the show, indicating for the first time how much she wanted to make it to the finals next week. "People can relate to me because I'm real -- not Hollywood."
Click here to read the full report from the New York Post.