'Breaking Bad' star-turned-pol fights back after opponent claims election fraud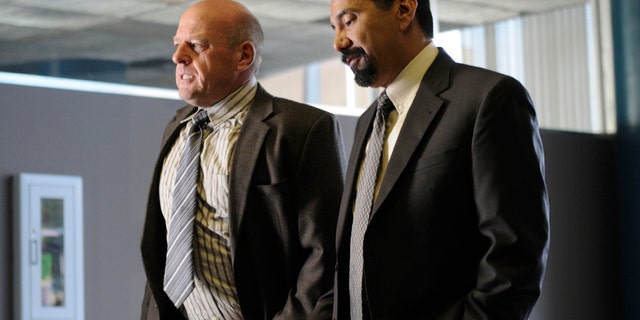 This "Breaking Bad" star insists he didn't break any rules.
Actor-turned politician Steven Michael Quezada is fighting back after his opponent in the race for County Commissioner of Bernalillo County's District 2 in New Mexico says he violated campaign laws.
According to TMZ, Republican candidate Patricia Paiz accused Democrat Quezada of not being in New Mexico on election day and having his wife file his election documents which violates state law. Paiz says this disqualifies her former opponent and makes her the victor by default.
Quezada fought back saying he won fair and square – and not to mention, in a landslide. He took in 62% of the vote while Paiz had 38%.
The actor also provided documents to show he did file his election documents and a photo to prove he was in New Mexico on election day.
FOX411 reached out to Quezada and Paiz but did not receive comment.
Quezada played DEA agent Steven Gomez in the AMC series from 2008-2013.