Brad Pitt and Angelina Jolie finally engaged: Most anticipated celebrity wedding?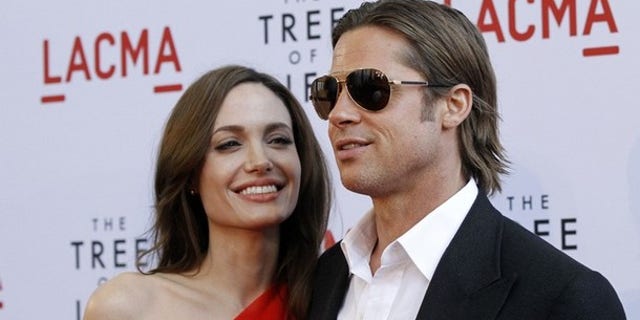 No, this isn't just another false alarm -- seven years and six kids after they "fell in love," Brad Pitt and Angelina Jolie are really engaged. "Yes, it's confirmed. It is a promise for the future and their kids are very happy," Pitt's manager Cynthia Pett-Dante said in a statement. "There's no date set at this time. Brad designed the ring."
SODAHEAD SLIDESHOW: See the most anticipated celebrity weddings through the years.
Ah yes, the ring. Beverly Hills jeweler Robert Procop confirms to USA Today's Lifeline Live that he helped Pitt design the diamond sparkler, set on a band of yellow gold. "Brad had a specific vision for this ring, which he realized over a yearlong collaboration with Robert. He wanted every aspect of it to be perfect, so Robert was able to locate a diamond of the finest quality and cut it to an exact custom size and shape to suite Angelina's hand," Procop explains in a statement.
"Brad was always heavily involved, overseeing every aspect of the creative design evolution. The side diamonds are specialty cut to encircle her finger. Each diamond is of the highest gem quality. "
People.com provides a close-up look at the ring, with an independent expert estimating that it could weigh more than 10 carats, with a price tag of $1 million.
PHOTOS: See the latest celebrity pictures to hit the Internet.
From Brangelina to Will and Kate to, er, Kim and Kris, let us know: Who had the most anticipated celebrity wedding?