Boxer Jermall Charlo's bag stolen at Jay-Z's NYC club with $155G cash, jewelry, cops say
Five women are wanted for allegedly swiping professional boxer Jermall Charlo's Louis Vuitton bag containing more than $150,000 in cash and jewelry after a night out at Jay-Z's New York City club, police told Fox News on Monday.
Charlo, 27, was partying at 40/40 Club at about 3 a.m. Sunday when he got into a verbal dispute with someone that escalated into a physical fight, police said. Charlo's friend left the Louis Vuitton bag unattended during the altercation, the New York Daily News reported.
The boxer returned to the area and the bag — containing about $40,000 in cash and $115,000 in jewelry — was nowhere to be seen, police said.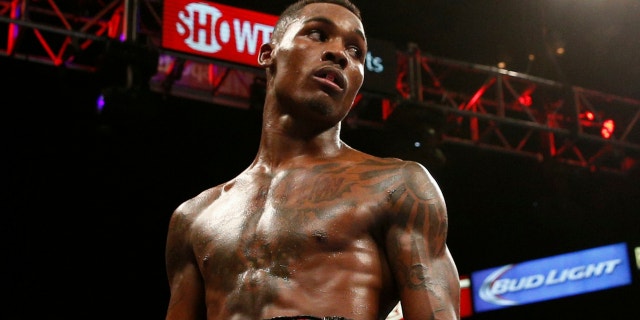 Five women are wanted after surveillance video caught them leaving with Charlo's bag.
"We, of course, have given all footage to the NYPD and have cooperated as we always do for the last 15 years," 40/40 spokesman Didier Morais told the New York Daily News. "The bag in question was handed to one of the girls with the Charlo party by a friend of the party host and she walked out of the club with it."
Charlo was at Brooklyn's Barclays Center Saturday night for a boxing show before heading to the Manhattan club. The Texas native, who has a 26-0 record, was expected to fight Hugo Centeno Jr. on Saturday.
The match was postponed to April after Centeno suffered a rib injury.