Bow Wow tweets he wants to 'pimp' out Melania Trump over Snoop-Trump feud
Bow Wow pushed his way into the Snoop Dogg-Donald Trump feud.
The rapper said in a since-deleted tweet Wednesday, "Ayo @realDonaldTrump shut your punk a-- up talking s--t about my uncle @SnoopDogg before we pimp your wife and make her work for us."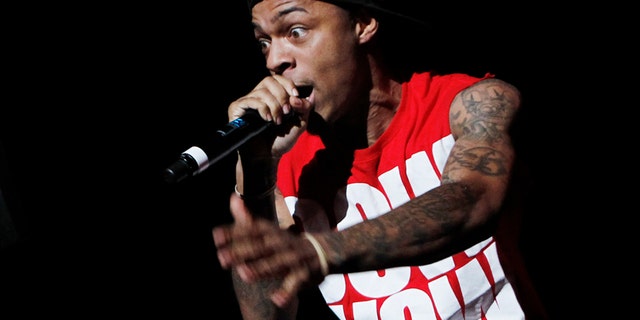 Bow Wow, whose real name is Shad Gregory Moss, was responding to President Donald Trump's tweet to Snoop Dogg after Snoop Dogg released a music video where he shoots a clown dressed as Trump.
Trump tweeted Wednesday, "Can you imagine what the outcry would be if @SnoopDogg, failing career and all, had aimed and fired the gun at President Obama? Jail time!"
A rep for Bow Wow did not return Fox News' request for comment. Snoop Dogg has yet to respond to Trump's tweet.