'Botched by Nature' stars defend show's controversial title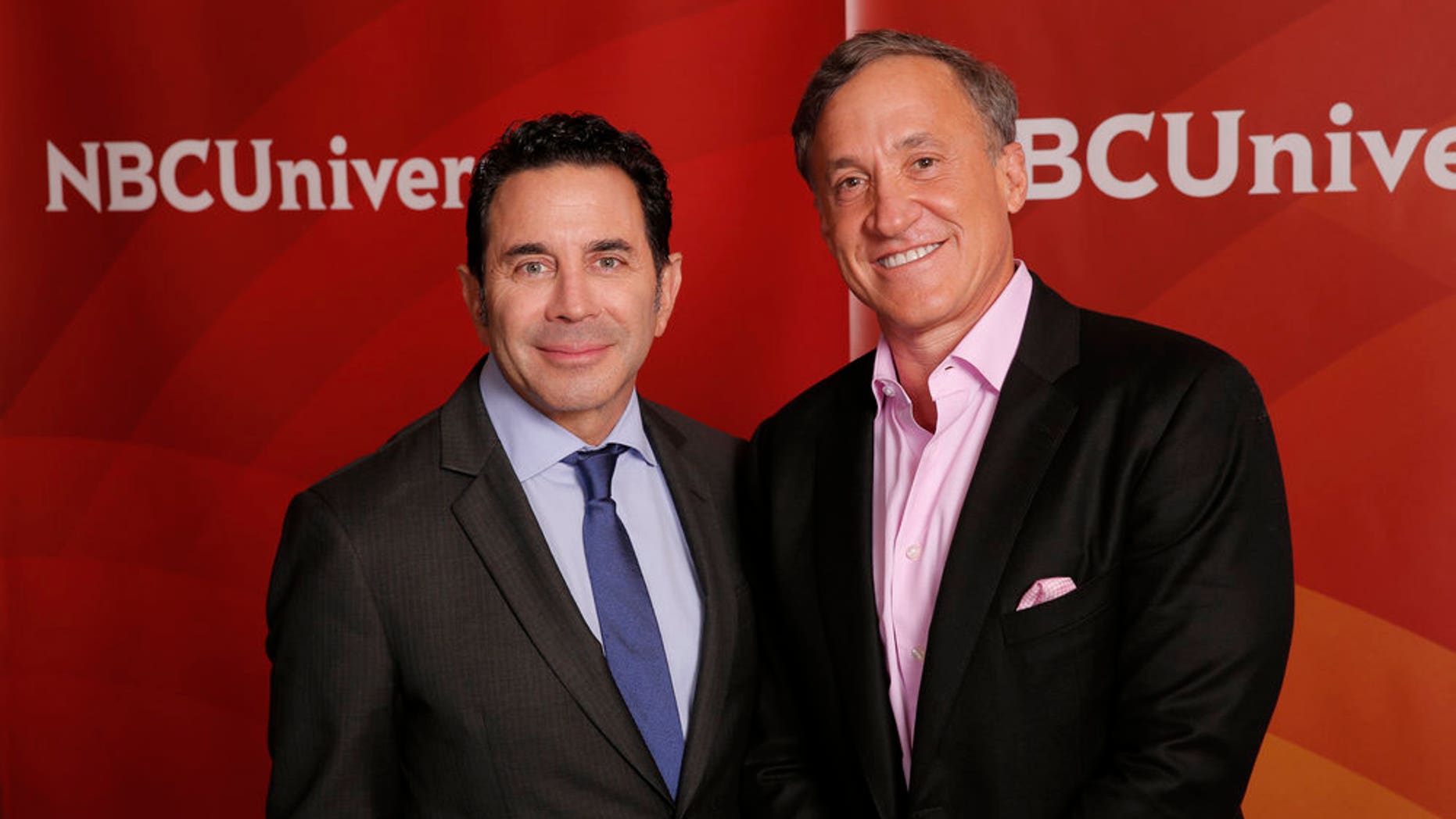 LOS ANGELES – "Botched by Nature" premiered Wednesday night on E!, and the show's celebrity doctors, Terry DuBrow and Paul Nassif, defended the series' titled.
The pair took heat from reporters at the Television Critics Press Association Summer Press Tour.
Questions swirled at the show's panel about if the title of the show is offensive. On the series, Nassif and DuBrow perform surgeries on people born with congenital deformities.
Some social media users have questioned the appropriateness of the title, which has been promoted in various commercials on E! for several weeks.
"Botched by Nature" might be the rudest title for a show anyone could think of 💀

— leah thehomie (@unbeLEAHvable15) July 18, 2016
Uhhh am I the only person that thinks Botched by Nature is a hella offensive name for a show about physically deformed people or like

— maddie (@maddiemendel) August 4, 2016
"botched by nature" is the most savage name for a tv show. it's just straight up mean.

— lani (@nomadichead) July 13, 2016
DuBrow defended the show's name.
"It's a spinoff [of the series 'Botched']… It's the 'Botched' experience brought to people with congenital deformities or accident victims," DuBrow said. "We want people to know that the 'Botched' doctors with their 'Botched' experience and heart are applying these skills and sensibilities to people with congenital deformities. That is really what the show is about."
Executive producer Matt Westmore took a similar stance.
"The word 'botched' has transcended our show," he said. "It is used out there publicly for anything that deviates from the norm... You see, that word used in industries all over… It's a general term now. People recognized the opportunity, and after receiving around 4,000 submissions to be a part of the show, I don't think anyone is having a problem with the word 'botched.'"
Nassif added that the two doctors have become known around the world in a positive way.
"These patients from across the country, they know us as the 'Botched' doctors."

DuBrow said when he and Nassif show up, patients are hopeful.
"When the 'Botched' doctors show up to the door we hear [patients] say 'the 'Botched' doctors are here and now I have hope'…. 'Botched' is now a brand that means hope for helping your problem."
DuBrow told FOX411 that plastic surgery done right is only meant to look natural.
"I think if you can see the plastic surgery, it is too much, or it's improperly done or they had a complication," he said. "Meaning plastic surgery should just look refreshed. It should look natural. You shouldn't be able to tell anyone has had any work done unless you know them for a long time and suddenly they look so much better.
"Botched by Nature" is on Wednesday nights on E!