Bobby Brown added as plaintiff in Bobbi Kristina wrongful death lawsuit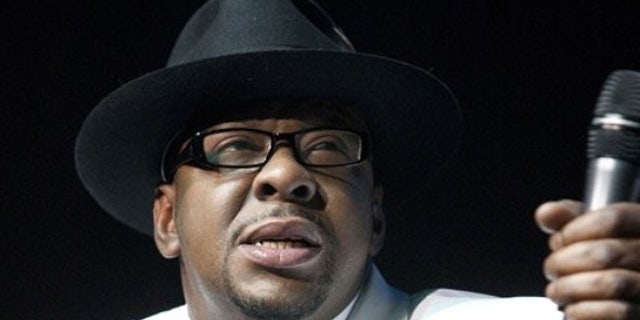 NEWYou can now listen to Fox News articles!
Bobby Brown is now a plaintiff in the Bobbi Kristina wrongful death lawsuit against Nick Gordon.
Documents from Fulton County Court show that the 47-year-old singer was added as a plaintiff in the ongoing $10 million wrongful death civil lawsuit, which alleges that "Ms. Brown died due to a violent altercation with Defendant (Gordon) after which he placed her in a bathtub, unconscious, after he injected her with a toxic mixture."
The daughter of Brown and the late Whitney Houston was found unconscious in her bathtub on Jan. 31, 2015. Gordon was on the scene and performed CPR before paramedics arrived. She died nearly seven months later, on July 26, 2015, at the age of 22.
EXCLUSIVE: Nick Gordon Loses Legal Counsel in Bobbi Kristina Brown Case
No criminal charges have been filed against Gordon and his lawyers have called the wrongful death civil suit "slanderous and meritless."
In February, ET confirmed that Gordon had lost his legal counsel in the civil case, with a source saying at the time, "Attorney Bryant Green is no longer working with Nick Gordon on his civil case involving Bobbi Kristina Brown's family. There was a conflict of interest involving Nick and Bryant Green. At this time, the case is at a still point until Nick Gordon finds new counsel as he is currently without counsel working on everything pro se."
WATCH: Bobby Brown's Lawyer Responds to Bobbi Kristina's Sealed Autopsy: We Believe Nick Gordon Harmed Her
Meanwhile, the addition of Brown to the wrongful death lawsuit comes after Gordon's Dr. Phil interview in late April, where he candidly opened up about his former girlfriend's death.
"It was literally a nightmare all over again," Gordon said, referencing how he discovered her unconscious in a bathtub, tragically similar circumstances to how her mother had died three years prior.
MORE: Bobbi Kristina Brown: A Tragic Timeline
"I ask him straight up, 'Did you murder Bobbi Kristina? Did you concoct a lethal cocktail that you gave her to end her life?'" Dr. Phil told ET's Kevin Frazier of the sit-down. "There are accusations from this family that he in fact was involved in the death of Whitney and I ask him straight up, 'Did you murder Whitney Houston?'"