Beyonce and Jay-Z's Atlanta concert ends in chaos when fan runs on stage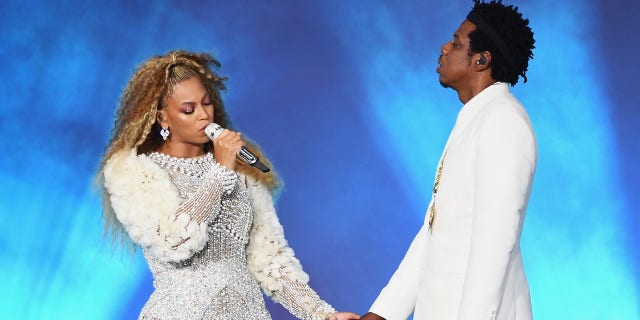 A fan was "on the run" after the Carters.
Beyonce and Jay-Z's Saturday night concert in Atlanta ended in chaos when an "intoxicated" man ran on the stage and chased after the music power couple. The duo were wrapping up their "On the Run II" set at the Mercedes-Benz Stadium and walking toward the back of the stage when the man jumped on the platform and bolted toward them.
Videos taken by concertgoers showed backup dancers looking confused until the man started running. Some people in the audience were heard yelling, "Oh My God! Oh my God!"
Warning: Videos may contain explicit language.
The man didn't seem to make it that far and was tackled by the dancers.
Beyonce and Jay-Z's publicist, Yvette Noel-Schure, confirmed on Instagram the couple was "fine" and looking forward to their Sunday night performance at the same venue.
"Thank you to all the fans for your concern. They are fine and looking forward to the show tomorrow [Sunday]," Noel-Schure said.