Betty White wows on WWE RAW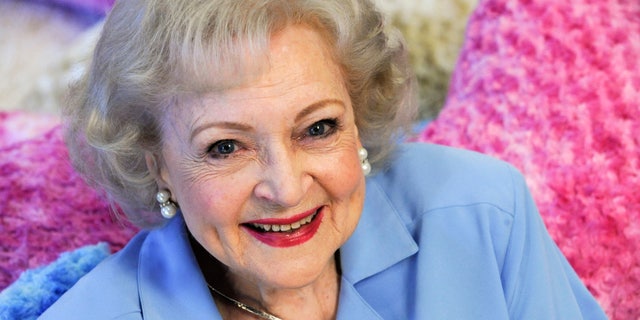 LOS ANGELES – She might be 92, but Betty White sure knows how to hold her own in the wrestling ring.
The former Golden Girl brought much of the sold-out Staples Center, Los Angeles crowd to its feet as she took to the stage alongside WWE superstar Big Show, boldly declaring: "I'm gonna kick some ass!"
White never failed to make good use of her somewhat trademark cougar-like characters through her appearance duties, eyeing up the young and muscular wrestlers whenever the camera came her way and offering a cheeky eyebrow raise.
And as the decades go by, White shows no sign of slowing down her ever-illustrious Hollywood career. The fifth season of her show "Hot in Cleveland" premieres with a live episode March 26 on TV Land and airs Wednesday nights at 10/9 CT; meanwhile season three of "Betty White's Off Their Rockers" premieres Feb. 28 on Lifetime.
Yet its her inclusion as the guest star of the popular WWE RAW showcase that cements the ever-growing obsession Americans have with the no-holds-barred entertainment industry icon. Back in 2010, a Facebook petition was launched urging White to step into the ring, and although it took a few years, fans finally got their way.
And judging by the court of public opinion, she didn't disappoint.
"Betty White is one of the best hosts for RAW. They didn't push her in any corny segments like other hosts. She was just being Betty," one viewer tweeted, while another concurred: "Hat tip to Betty White on being the host tonight. Helluva entertaining lady."
"Monday Night RAW" remains the longest-running, weekly episodic program in U.S. primetime history and also one of the most watched on cable. Since the "celebrity guest" concept was created in 2009, dozens of famous faces and made a thud into the spotlight, including Snoop Dogg, Dennis Miller, Jerry Springer, Charlie Sheen, Cyndi Lauper and even The Muppets.
The February 10, LA-edition of the show was highlighted by the return of Sheamus, paired up with Christian to take on the Real Americans, Jack Swagger and Antonio Cesaro, with the two former taking the cake. The night closed with the much-anticipated showdown between Randy Orton and John Cena. After much body slamming and rope jumping, this time it was the latter's turn to take the celebratory cake.
The crowd gave such a dedicated applause, one would think it was all so very real.
Follow @holliesmckay on Twitter.