Best-dressed star at the Teen Choice Awards?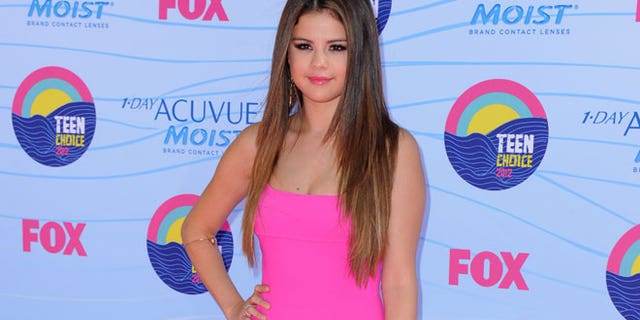 Selena Gomez was pretty in pink for Sunday night's Teen Choice Awards -- which happened to fall on her 20th birthday. For her birthday present, she also picked up a surfboard trophy for her group, Selena Gomez & the Scene (in the Choice Music Group category).
Boyfriend Justin Bieber also picked up a few surfboards, for Choice Male Artist, Choice Male Music Star of the Summer, Choice Male Fashion Icon and Choice Single by a Male Artist. Plus, his futuristic performance attire brought us back to the Michael Jackson era -- nicely done, Biebs.
SODAHEAD SLIDESHOW: See the best-dressed stars at the Teen Choice Awards.
Bieber's tour-mate Carly Rae Jepsen -- who got our attention in a silky purple romper -- won Choice Breakout Artist and Choice Song of the Summer for, of course, "Call Me Maybe."
And Kristen Stewart -- in sexy leather pants and a blazer -- picked up Choice Female Movie Star of the Summer for "Snow White and the Huntsman," among her usual batch of "Twilight" awards.
But K-Stew had some competition in the fashion category from pretty-as-a-princess Taylor Swift, who won Choice Female Artist, Choice Single by a Female Artist ("Eyes Open"), Choice Country Song ("Sparks Fly") and Choice Movie Voice ("Dr. Seuss' The Lorax").
PHOTOS: See the latest celebrity pictures to hit the Internet.
From Selena to Taylor to K-Stew, let us know: Who was the best-dressed star at the Teen Choice Awards?