Bataclan reportedly throws out two members of Eagles of Death Metal, manager says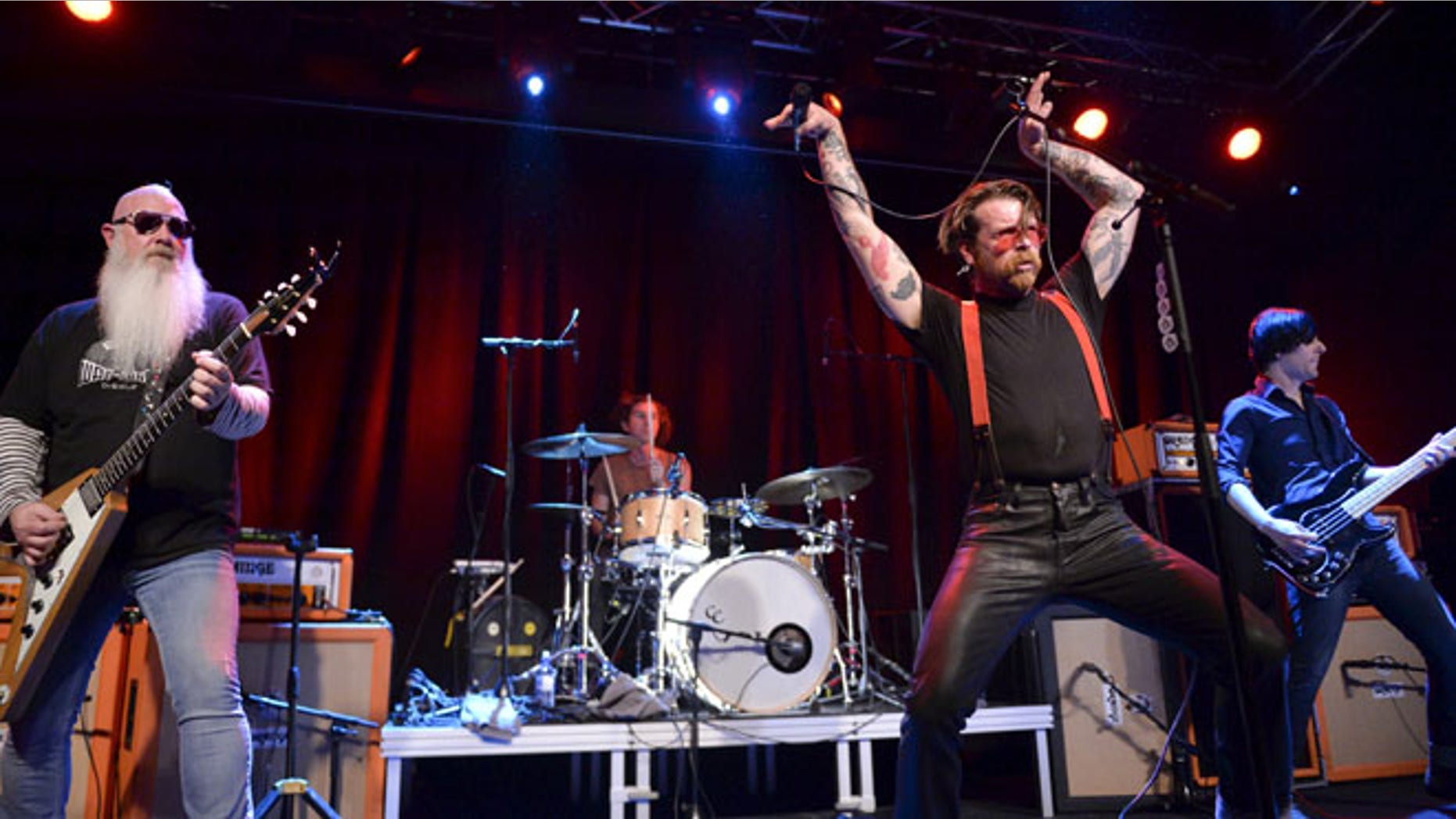 The Bataclan concert hall in Paris denied entry to two members of the band Eagles of Death Metal, who performed at the venue the night that 89 people were killed there in a terrorist attack in November 2015.
According to a report from Paris' AFP, the band members, including frontman Jesse Hughes were turned away while trying to attend a Sting concert by the venue's co-director Jules Frutos.
"They came, I threw them out — there are things you can't forgive," Frutos told AFP.
During an interview on Fox Business News in March, Hughes insinuated that the Bataclan security was in on the attacks. Hughes later apologized for making "unfounded and baseless" suggestions.
In a later interview he criticized France's strict gun control policies.
"Did your French gun control stop a single f—ing person from dying at the Bataclan?" he said. "If anyone can answer yes, I'd like to hear it, because I don't think so."
Frutos told the AFP back in September that the "Eagles of Death Metal" had not approached him to perform again at the Bataclan, but said he would have refused if they had asked.
"[Jesse Hughes] dared to make incredibly false declarations every two months. A pure craziness, accusing the security staff to have been the terrorists's accomplices… Enough. Zero. Period."
Variety has reached out for a comment from the venue and the band.
Sting's performance marks the reopening of the venue. Hughes and the band's manager are in Paris this weekend to attend the national homage that will take place tomorrow for the one year anniversary of the tragedy.
"Heavy security for Sting's concert at the Bataclan in Paris, one year after the attacks," tweeted Variety foreign corespondent Elsa Keslassy, who contributed to this report.