'Bachelorette' to highlight Aaron Rodgers' apparent family drama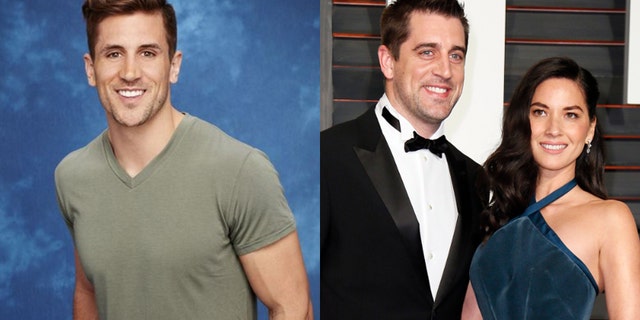 On Monday, football fans might want to tune into the "Bachelorette," just for a few minutes at least.
"Bachelorette" contestant Jordan Rodgers, the brother of famed footballer Aaron Rodgers, is set to take JoJo Fletcher to his home where the Rodgers' family drama will take center stage as Aaron will be absent during the pair's hometown date.
Monday's episode will feature JoJo as she heads to the final four guys' hometowns. E News! released a sneak peak in which JoJo grills Jordan about his estrangement from Aaron. Rodgers' responded, "It doesn't need to be a topic."
"Bachelor" blogger Reality Steve speculated the brothers' distance has something to do with actress Olivia Munn.
"From everything I heard, this all started around the time Aaron started dating Olivia Munn," he told FOX411. "Things have been tense ever since. I don't think they're (the family) are fans of her."
Last week on "The Bachelorette" viewers learned Jordan has a relationship with his whole family except Aaron. Apparently, Aaron did not know Jordan was joining the show. Jordan claimed he didn't want to be defined by his relationship with Aaron.
"Not having a great relationship with my brother Aaron, or what people think that relationship should be, didn't define me. I'm defined by the character I have," he said.
Jordan charged that his brother has decided not to maintain a close relationship with the entire family.
"It's just kind of the way he's chosen to do life and I chose to stay close with my family and my parents and my brother."
The football star has been dating Munn since 2014. The two walked the ESPY red carpet together last week.
Reality Steve, who notoriously spills unaired secrets about the "The Bachelor" and "The Bachelorette," insisted there is plenty of drama yet to come this season.
"There will be more talk about how the family doesn't have a relationship with Aaron," he said. "His brother Luke says it's something the family doesn't really talk about."
ABC declined to comment. Aaron Rodgers did not return FOX411's request for comment.