'Bachelorette' star Becca Kufrin reveals she's found love after being dumped by Arie Luyendyk Jr.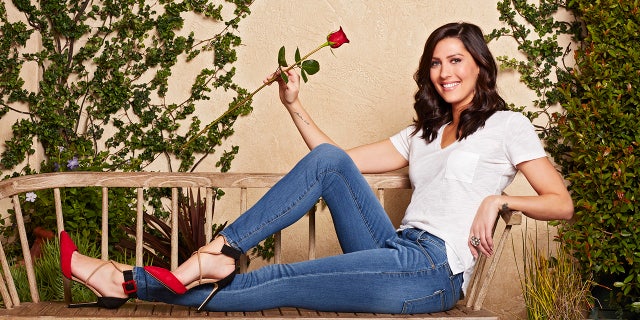 NEWYou can now listen to Fox News articles!
"The Bachelor's" Becca Kufrin has a reason to celebrate. After being proposed to and then dumped in front of the TV-viewing world, the star of ABC's "The Bachelorette" reveals she's found love.
Arie Luyendyk Jr. memorably ended his romance with Kufrin and went back to runner up Lauren Burnham, revealing the twist during the show's "After the Rose" finale.
Kufrin revealed to People magazine she found the man of her dreams on her season of "The Bachelorette," which premieres Monday.
"I am engaged!" the 28-year-old told the magazine. "It was the happiest moment of my life. And it feels so good to say it. I still pinch myself, like, did that all just happen? It's been a whirlwind."
She said she went through a "grieving process" after being dumped on TV. Luyendyk and Burnham got engaged during the two-night finale of the "Bachelor."
"I was confused and angry and all the emotions you go through a heartbreak with," she revealed.
She said her ring from her new mystery fiancé is "very beautiful," and she's ready for fans of the ABC series to see her new romance unfold.
"I'm so excited to start this season and for everyone to see everything that happened," she told People. "It's been crazy, but it was so worth it."
Luyendyk's engagement to Burnham stunned "Bachelor" fans when the race car driver broke off his engagement to Kufrin to be with the 25-year-old Virginia native. Burnham recently uprooted her life in Virginia to live in Scottsdale, Ariz., with her fiancé.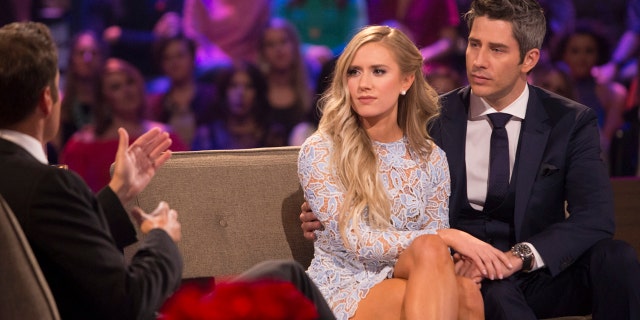 Fox News' Katherine Lam contributed to this report.