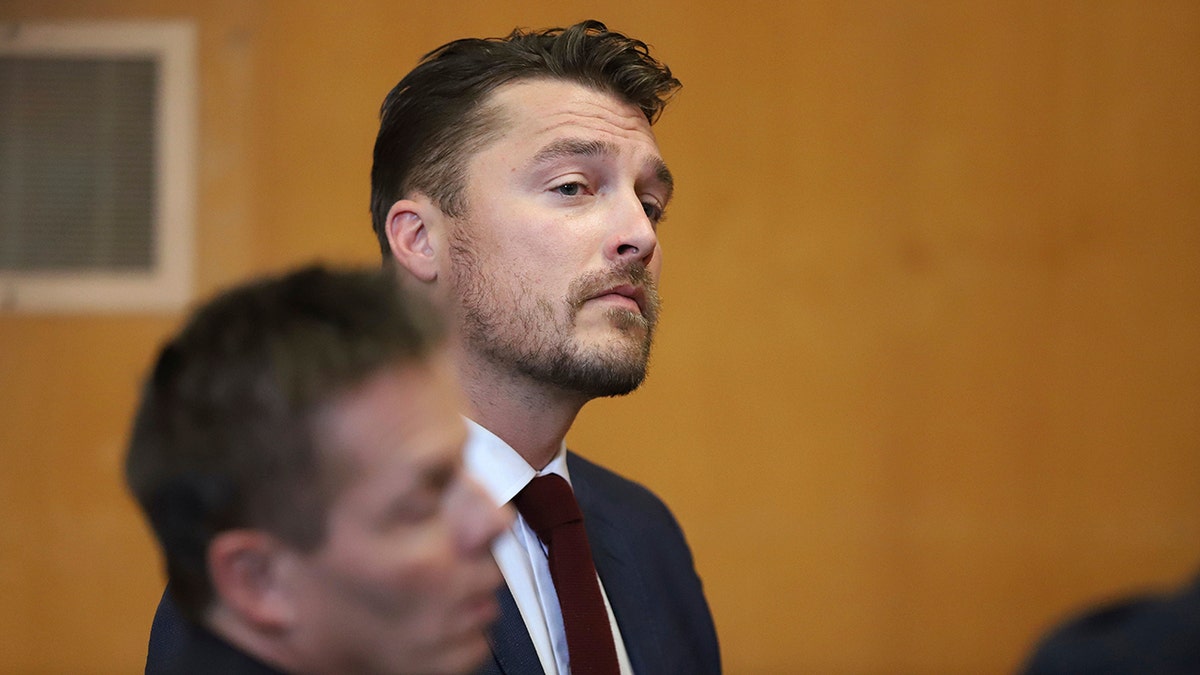 Defense attorneys are asking a judge to dismiss a charge against reality TV star Chris Soules for leaving the scene of a fatal accident.
Soules is the Iowa farmer who starred on the television show "The Bachelor" two years ago. He's accused of driving a truck that hit a farm tractor near his hometown of Aurora in April.
The accident killed the tractor's driver, 66-year-old Kenneth Moser. Investigators say Soules left the scene and was arrested later at his home about 10 miles (16 kilometers) away.
Soules was in an Iowa courtroom on Thursday as his attorneys said they want the case charges dismissed. The attorneys said they would formally argue for the dismissal during a hearing on Oct. 10.