Audio of dispatch call describes Paris Jackson's injuries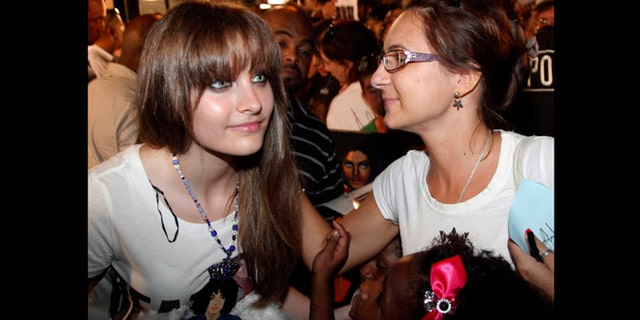 LOS ANGELES – Paramedics were dispatched to Paris Jackson's home on a report that the 15-year-old had taken 20 Motrin pills and cut herself with a kitchen knife, audio of an emergency dispatch released Tuesday shows.
The Los Angeles County Fire Department released audio of a call describing the need for paramedics between one of its dispatchers and a sheriff's department dispatcher who was relaying information from the home.
Paris is the only daughter of pop superstar Michael Jackson and was hospitalized after the June 5 incident.
The teen was described as conscious and breathing during the call, but no other details about her condition or what led to the injuries were given on the call, which lasted approximately a minute.
Perry Sanders Jr., a lawyer for her grandmother and guardian, has said Paris is physically fine and receiving appropriate medical treatment. He did not return a phone message seeking comment Tuesday.
Paris and her brothers, Prince and Blanket, are plaintiffs in a lawsuit filed by their grandmother against concert giant AEG Live LLC. The negligent hiring suit alleges AEG and its top executives failed to properly investigate the doctor convicted of administering a lethal dose of the anesthetic propofol to Michael Jackson in 2009, and that AEG Live missed warning signs about the entertainer's failing health.
The trial is in its seventh week, with AEG Live CEO Randy Phillips on the witness stand.
Prince and Paris are listed as potential witnesses, although Sanders said last week there was no indication that stress from the trial had led to the teenager's hospitalization.
Michael Jackson's mother, Katherine Jackson, returned to court Tuesday, her first day back since her granddaughter's medical emergency. She attended only the morning session and was not present for afternoon testimony, which occurred after the dispatch call's release.