Archie comics live-action movie planned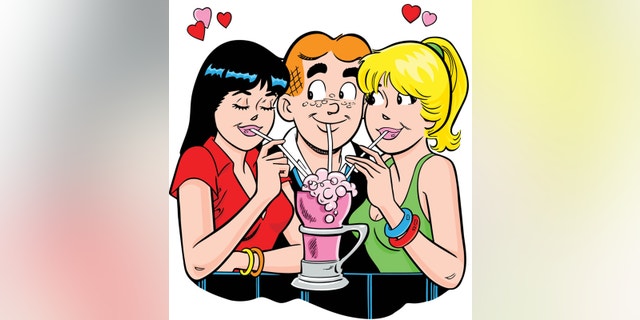 Archie's old Riverdale gang is headed to the big screen.
Warner Bros. will produce a live-action film based on the comic's characters, including Archie, Betty, Veronica and Jughead, Archie Comics announced Thursday. It will be the first feature film for the 72-year-old comic.
Directing will be Jason Moore, who helmed the 2012 high school musical comedy "Pitch Perfect." ''Glee" writer Roberto Aguirre-Sacasa is penning the script.
In an interview Thursday, Aguirre-Sacasa said the present-day film will be "a quintessential teen movie."
"The idea for this is to capture a very truthful, authentic coming-of-age story with these kids that includes heartache, that includes pain, that will obviously temper the fun and the hijinks," said Aguirre-Sacasa. "It's going to be a fun — hopefully — summer movie, but we're not shying away from the truth and the awkwardness and the growing pains of being a teenager."
The Archie Comics, founded by John L. Goldwater, were always a quaint, sunny picture of small town teen life. So updating the characters for today's young moviegoers could pose challenges for the filmmakers.
The Archie comics have previously spawned several animated TV series since the 1960s. In 1990, NBC aired the TV film "Archie: To Riverdale and Back Again."
"There are parts of the story that I think people will be surprised how dark and real it gets," says Aguirre-Sacasa.
Aguirre-Sacasa, who's also a playwright and Marvel Comics writer, has an interesting history with Archie Comics. One of his first plays, originally titled "Archie's Weird Fantasy," was about Archie coming out of the closet. After legal action was threatened, the Atlanta production was changed to "Weird Comic Book Fantasy" with the characters' names changed.
Aguirre-Sacasa is now obviously on much friendlier terms with Archie Comics. He's also writing a zombie series titled, "Afterlife With Archie."
Conjecture has thus followed that the film will include a supernatural element, but Aguirre-Sacasa dispels that notion: "It won't be 'Archie and the Walking Dead,'" he says.
He's currently in the midst of writing the script. No start date has yet been scheduled for production.