Another Star Axed From 'Dancing With the Stars'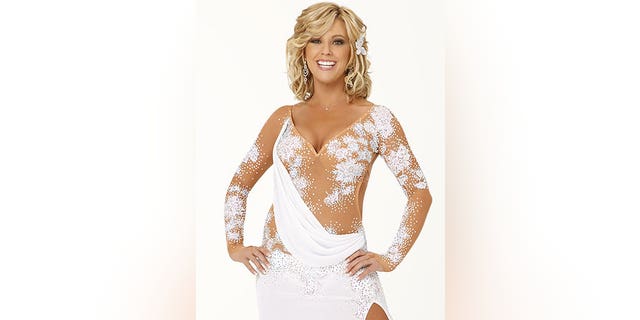 LOS ANGELES -- Reality TV mom Kate Gosselin has one fewer job to juggle.
The author and reality star was eliminated Tuesday from "Dancing With the Stars," leaving seven couples in the competition.
Gosselin failed to ignite the ballroom, landing near the bottom of the judges' leaderboard during five weeks of dancing. She and professional partner Tony Dovolani came into Tuesday's results show with the week's lowest score: 15 points out of 30 for a lackluster foxtrot.
"I think Tony could have had more life out of a frock on a coat hanger," judge Bruno Tonioli said Monday.
Judges' scores are combined with viewer votes to determine which celebrity is eliminated each week.
Dovolani praised his partner as she dabbed her eyes with a tissue after learning their fate.
"I give her all the credit for showing up, as exhausted as she was, she still showed up every day," he said. "You showed America that it doesn't matter how much things go against you, you still come out here and give it your best."
Gosselin, 35, said through tears that she was honored to have been on the hit ABC show.
"I love everyone that I met," she said, apologizing for being "a crybaby."
"It was a great experience," she continued. "I had a wonderful teacher."
She said that despite her low scores, she gave her best in the ballroom.
"I was scared to death most of the time to be out here," she said.
Gosselin is the fourth contestant to be dismissed from "Dancing." Soap star Aiden Turner, astronaut Buzz Aldrin and actress Shannen Doherty were eliminated on previous episodes.
Returning to dance on Monday's episode are singer Nicole Scherzinger, Olympic figure skater Evan Lysacek, actresses Pamela Anderson and Niecy Nash, reality star Jake Pavelka, sportscaster Erin Andrews and football star Chad Ochocinco.