Angelina Jolie Wants Russian Spy Anna Chapman at 'Salt' Moscow Premiere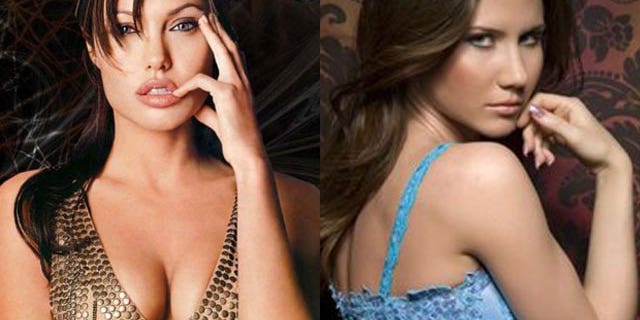 Hollywood actress Angelina Jolie -- who plays a suspected Russian agent in her new flick "Salt" -- asked local promoters to invite real-life femme fatale Anna Chapman to the Moscow premiere of her movie, the New York Post reported Thursday.
There was only one problem -- finding Chapman to invite her, the film's promoters said.
"How are we going to look for Chapman? We have no idea," one "Salt" promoter, Igor Dubinin, told the Russian news website Lifenews.ru. "But since it's a personal request ... we'll do everything possible."
Chapman, dubbed Agent 90-60-90 by the Russian media because of her voluptuous measurements in centimeters, was reportedly being interrogated by her superiors along with her fellow deported agents at an undisclosed government compound in Moscow.
The spies -- swapped for four western moles last week -- were being debriefed, given lie-detector tests and were not able to use their cell phones, sources said.
The movie's local promoters said they sent a personal premiere invitation to Chapman's last home address in Russia, adding their fingers were crossed.
Jolie's film, in which she plays a CIA agent suspected of being a Russian sleeper agent, parallels the real-life drama of Chapman. "This is a unique convergence of a script and the fate of this woman," another "Salt" promoter said.
When a spokesman for Sony Pictures was asked whether Chapman was invited to the premiere, he said, "We are not aware of anything like this."