Angelina Jolie meets Pope Francis, screens 'Unbroken' at the Vatican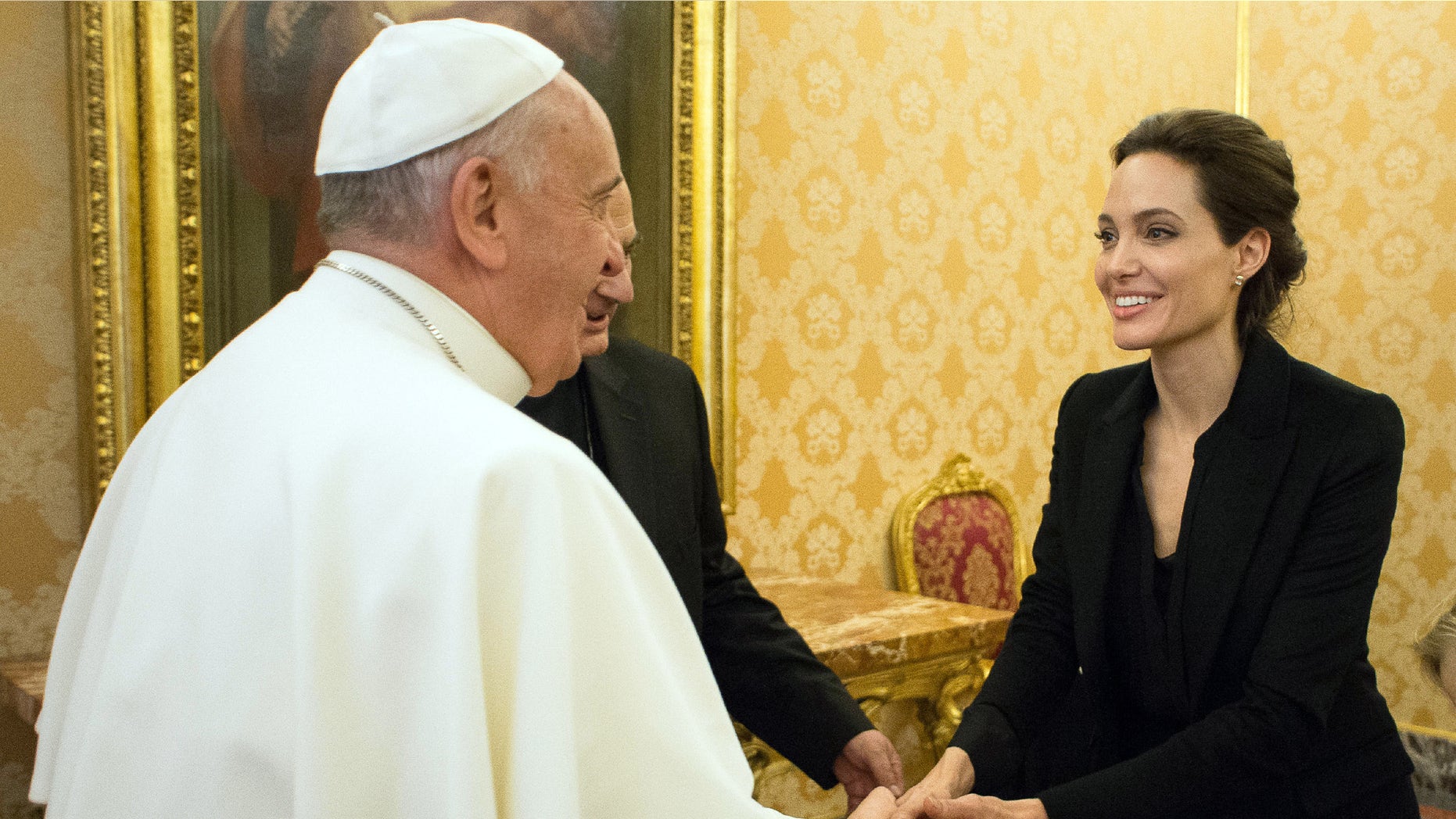 It was a blessed meeting.
Actress and humanitarian Angelina Jolie travelled to the Vatican early Thursday where she hosted a special screening of her film "Unbroken" to none other than Pope Francis.
Jolie said she was delighted to be invited by the head of the Catholic Church for the special screening for the Pontifical Academy of Sciences.
"Pope Francis, aware of the incredible life story of Louis Zamperini, graciously welcomed the opportunity to view the film and is expected to attend the screening at the Casina Pio IV, headquarters of the Pontifical Academy of Sciences and Pontifical Academy of Social Sciences," Universal Pictures said.
Jolie released a statement saying she was honored by the invitation.
"To be invited to screen 'Unbroken' at The Vatican is an honor and a tribute to Louie's legacy as a man of faith and someone who exemplified the power for forgiveness and the strength of the human spirit," Jolie said in a statement released by Universal Pictures. "These are universal themes at the heart of the human experience everywhere."
Jolie hosted the screening with Zamperini's son, Luke.
According to Us Weekly, the actress took her two eldest daughters Shiloh and Zahara for the trip to the Italian capital.
Jolie's husband, actor Brad Pitt, was also scheduled to make the trip, but due to a "last-minute change," he was unable to attend, the magazine reported.