Angelina Jolie describes 'soul-destroying' visit to Syrian refugee camp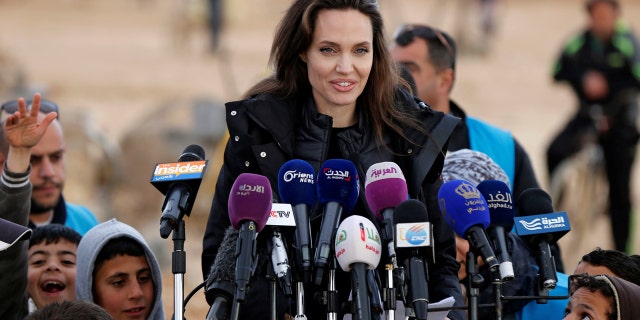 Angelina Jolie got emotional while visiting Syrian refugee camps on a recent trip to Jordan.
On Sunday, Jolie embarked on a UNHCR trip in Jordan, where she met with Syrian refugees who have found shelter at the Zataari camp, after fleeing their country's deadly civil war.
While at the camp, the actress delivered a heartfelt speech to the refugees.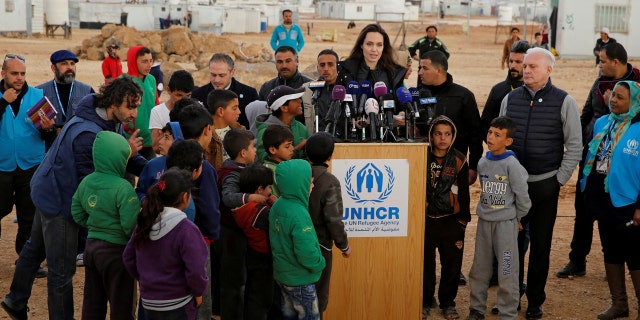 "After seven years of war, most Syrian refugees have exhausted any savings they had. The vast majority of them already live below the poverty line, on less than $3 a day. Imagine what that would mean for your family," she stated, according to People magazine. "Here, it means families going without sufficient food; children unable to get medical treatment; young girls vulnerable to early marriage; and many Syrians facing their seventh winter without proper shelter."
The actress went on to say that more needed to be done apart from humanitarian aid.
"Humanitarian aid is not a long-term solution. And to be clear, no one wants to get off aid relief more than Syrian families," she said.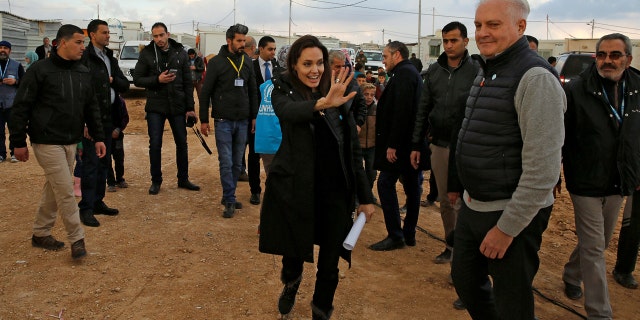 Jolie didn't visit the camp alone. The 42-year-old actress and mother of six, brought along her two daughters, Zahara and Shiloh, with her to the camp. According to People, while Shiloh had visited the camp three times, this was a first-time visit for Zahara.
Jolie's daughters helped their mother meet with refugees and young girls who were part of an organization called TIGER (These Inspiring Girls Enjoy Reading) project, which advocates for refuges to continue education despite being displaced, according to People.
The actress mentioned in her speech to the refugees that it was "soul-destroying," for her to see "educated, capable people" made to be so dependent on others.
"I would urge the Security Council members to come to the region, to visit the camps and the urban refugees, and find a way to finally bring the full weight of the UN and the international community to bear to solve this conflict."
The actress visited Syria after attending both the Critic's Choice Awards and the Golden Globes, where her foreign film, "First They Killed My Father," was nominated.