'America's Got Talent' recap: George Lopez loves Argentinian dancers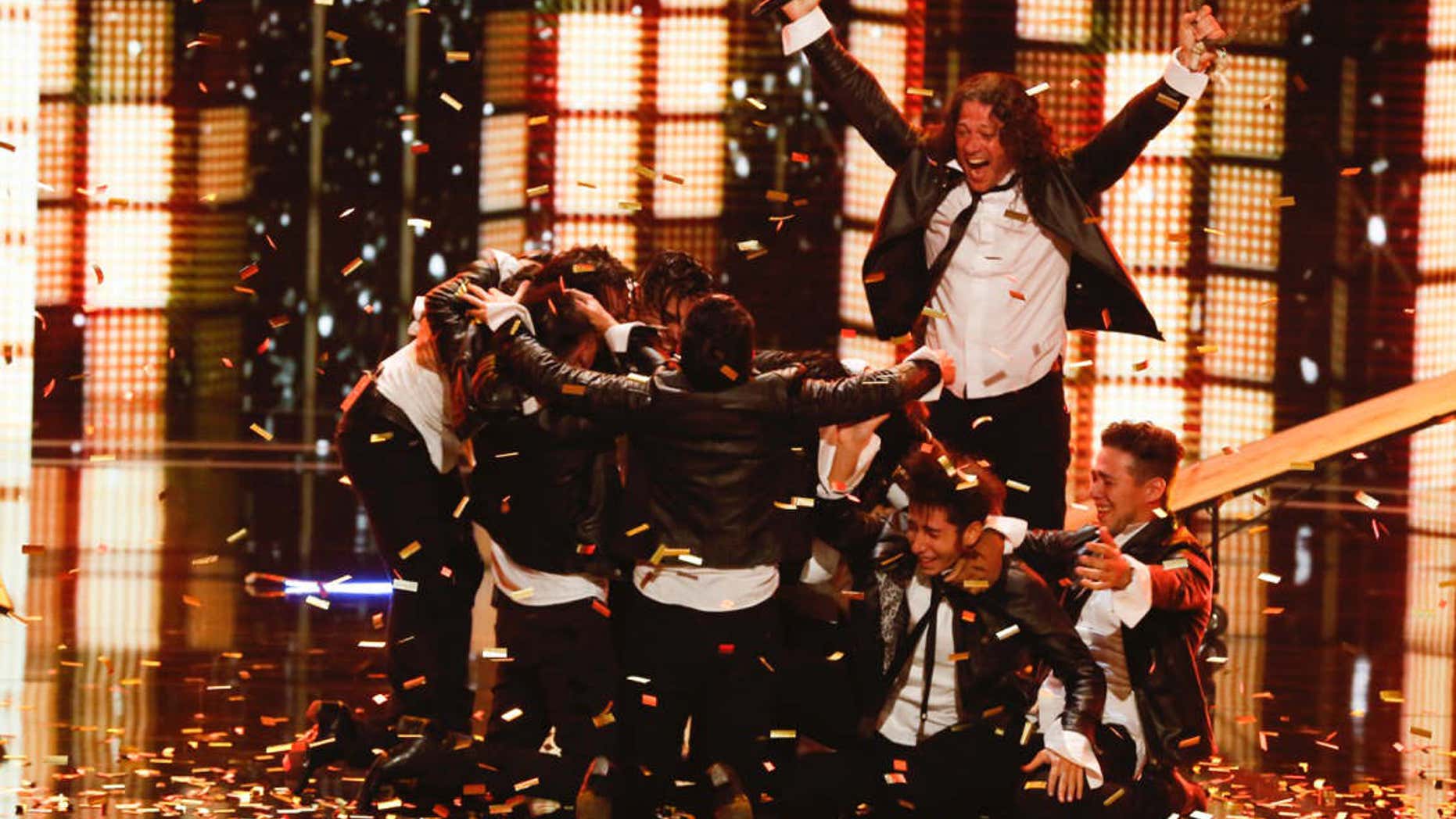 Seven more acts — including the sexy Argentinian dancers Malevo — are now one step closer to the $1 million grand prize on "America's Got Talent."
Comedian George Lopez was a guest judge on Tuesday night and sent the eight-man crew straight through to the upcoming live shows by using his one-time "golden buzzer."
"They are so in sync," he praised.  "They have the love of their brotherhood. They have the love of their country.  Their dance is amazing!"
Malevo will compete for America's votes when the live performance rounds kick off July 26.
They face stiff competition from other golden buzzer acts including tween opera sensation Laura Bretan, 12 year-old ukulele player Grace VanderWaal and crooning New York pizza delivery driver Sal Valentinetti.
Malevo — whose members range from 17 to 43 — hails from an impoverished area of Buenos Aires.  Many of its members grew up without electricity and other necessities.
Their second round performance earned a standing ovation from Lopez as well as judges Heidi Klum, Mel B., Howie Mandel and Simon Cowell.
"There is nothing boring about this act," Klum told them.
Added Cowell:  "I thought this was better from the first time. Your act was brilliant and amazing."
The two hour telecast also featured the return of Tape Face, a 30-something mime who performs with duct tape over his mouth.
He incorporated Howie Mandel into his unusual visual comedy act, propelling him straight into next round.
"You are like Mr. Bean or Charlie Chaplin," Cowell declared "I have no idea who you are and I don't want to find out."
Also advancing:  mother-son dance duo Alla and Daniel, crooner Daniel Joyner, stunt duo Ryan Stock and AmberLynn, magician Blake Vogt, and singer Brian Justin Crum.
The final seven acts will be sent through on Wednesday, July 20 when One Direction singer Louis Tomlinson joins the judges panel.
"America's Got Talent" airs Tuesdays and Wednesdays on NBC.