American Idol Contestant Falls Off Stage in First Hollywood Episode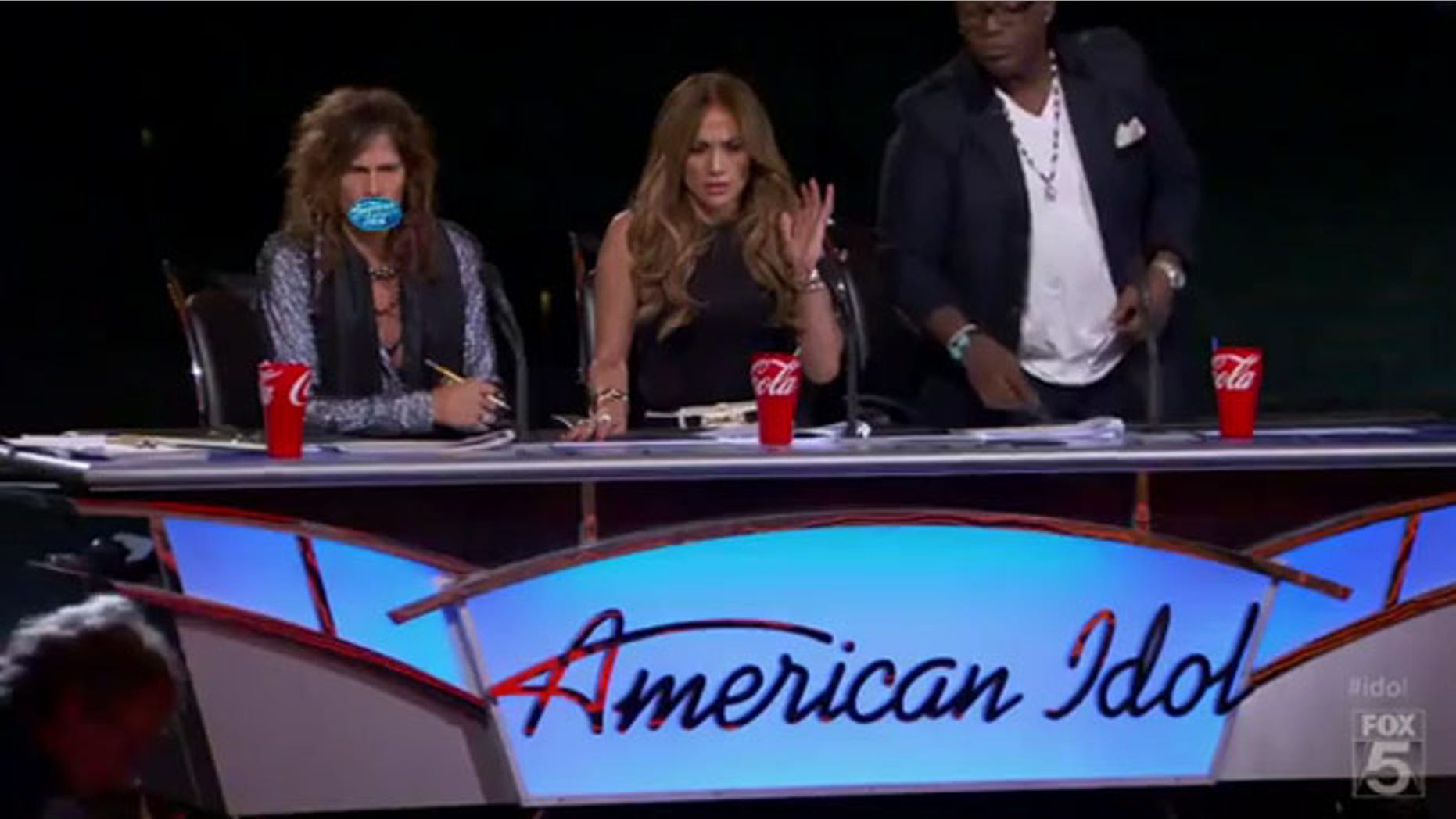 American Idol's cliffhanger on Wednesday night's episode had nothing to do with singing.
The first episode of Hollywood week for the show's 68 contestants was overshadowed by one Idol hopeful's scary fall right off the stage. (VIDEO BELOW)
Symone Black, 16, from California had just finished singing "(Sittin' On) the Dock of the Bay" by Otis Redding, much to the delight of the judges, when she started to touch her head, stumble around the stage, until seconds later she fell right off.
It appeared she fell head first and onto a camera man kneeling at the foot of the stage. Her father is shown sprinting towards the stage.
"Oh My God," Jennifer Lopez said.
"She hit her head," Steven Tyler said.
Then it was time to cue the dramatics. Someone is heard saying "Medic Please," and "Daddy is coming right now."  The judges are seen hovering over as producers, medics, and Black's father tend to the fallen teen. A quick camera shot is taken of Black opening her eyes as her father clings to his daughter.
Then cue end of episode.
Other notable moments included the performance from Jane Carrey, daughter of Jim Carrey, Jen Hirsh, who sang a song by folkie Patty Griffin, and Johnny Keyser who sang "Dreaming" by Amos Lee.
Follow us on twitter.com/foxnewslatino
Like us at facebook.com/foxnewslatino