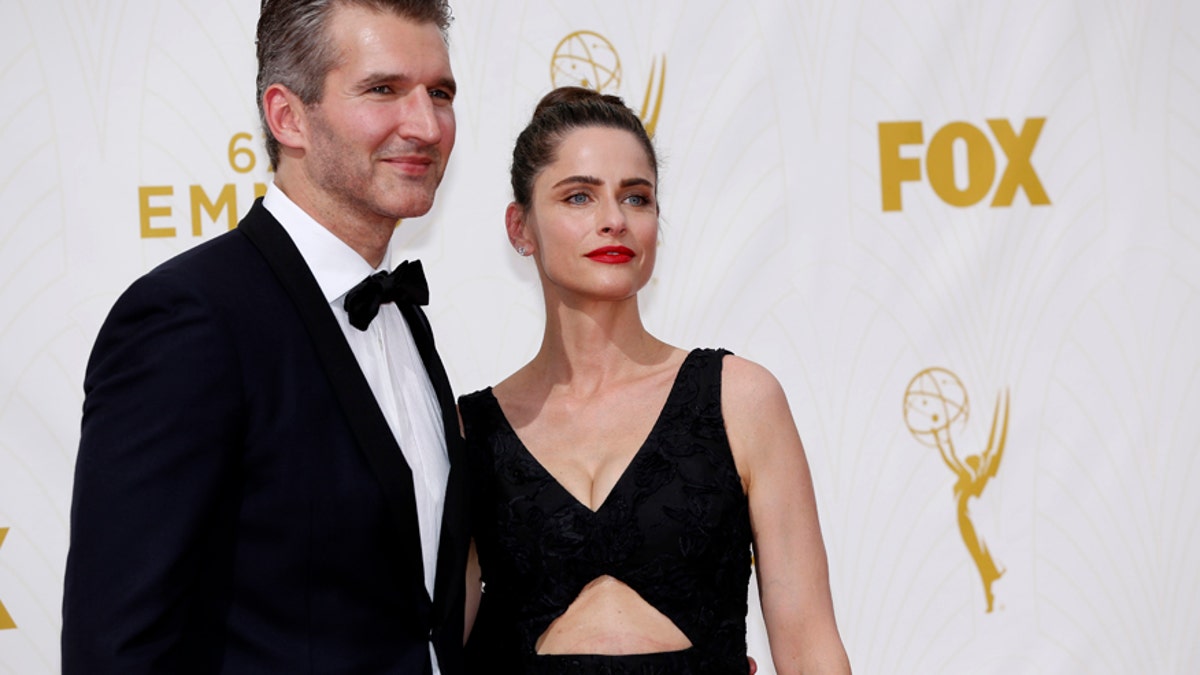 Amanda Peet sure is serious about "Game of Thrones."
When most fans are disappointed by a plot twist on the HBO drama – like the beyond-shocking death of Jon Snow, for instance – their only recourse is to vent online. But things are different for the "Togetherness" star, 44, who can turn to her husband, the show's co-creator and showrunner, David Benioff and threaten to divorce him.
"Yeah, and I hope that I'll stay married to him after this season begins," the actress said on the "Today" show (via E! News). "Because if I don't see Jon Snow living and breathing and talking …"
Peet explained to host Savannah Guthrie that she was completely understanding of the collective freak out over Kit Harington's character's fate at the end of the fifth season.
"They shouldn't be and I'm not happy either," she said. "It's ridiculous and not good."
This isn't the first time the actress has threatened to leave her husband over Snow's death. In September, she told Jimmy Kimmel that she didn't love her husband anymore after what he'd let happen to the character.
This article originally appeared in the New York Post's Page Six.