Aly Raisman on Larry Nassar's prison sentence: 'He's gonna die in jail but any number is never enough'
Gymnast Aly Raisman said she felt her abuser and disgraced Olympics doctor Larry Nassar's 175-year prison sentence was not enough.
Raisman, 23, a three-time Olympic gold medal-winning gymnast, told Us Weekly that she felt no number of years in prison for Nassar could make up for the years of turmoil he inflicted on his victims.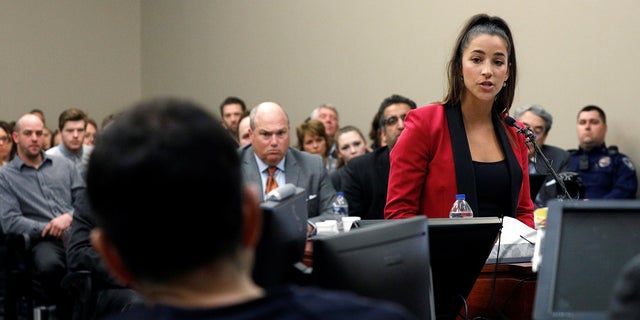 "You know what, someone brought this up the other day and they said he's going to jail for almost like a year for each survivor, so when you put it in that perspective, it's really not enough," Raisman said. "It would be like for the abuse he did there's been so many girls that have come forward. It's like he got one year for each person, like that's not enough, you know what I mean?"
ALY RAISMAN 'ALMOST PASSED OUT' DURING LARRY NASSAR TESTIMONY
Nassar, 54, was sentenced Wednesday to 40 to 175 years in prison by Ingham County Circuit Court Judge Rosemarie Aquilina for sexually assaulting young female athletes. More than 150 of his victims, including Raisman, gave impact statements detailing the abuse they endured at the hands of the former team doctor and Michigan State trainer.
Raisman revealed in November she was sexually abused by Nassar.
"He's gonna die in jail but any number is never enough," Raisman told Us Weekly. "But I'm glad because so many people are watching and I hope that it does set an example to all the other abusers out there that their time is up and that abuse is never OK."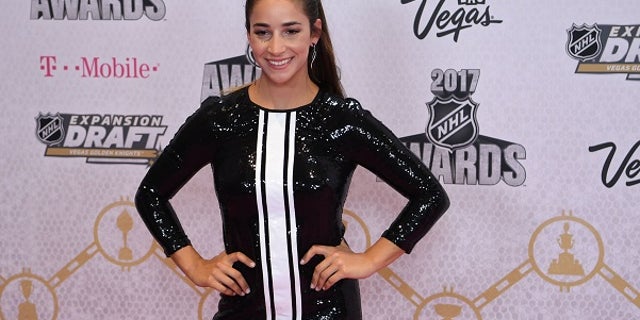 "We have to fix the problem and the organizations," she said.
Raisman told Us Weekly she will not stop speaking up and plans to work with others to educate them on sexual abuse.
ALY RAISMAN FACES ABUSER LARRY NASSAR IN COURT: '(WE) ARE A FORCE AND YOU ARE NOTHING'
"I have a lot of things that I want to do. I really want to work with educating children from the time they're really little about what abuse is and how to look out for a predator and teach these young kids that you could also be hurt by someone that you love, someone that you trust so much," she said.
"Because when I was little I only thought that I could be hurt by a stranger. I mean, you have to teach kids that it could be someone that you're very close with and they might … We have to teach them grooming techniques so they understand the warning signs of a predator," Raisman concluded.
Raisman's fellow former teammates, McKayla Maroney, Jordyn Wieber and Gabby Douglas, also said they were sexually abused by Nassar.