Alicia Silverstone recalls finding fame in Hollywood: 'Having the spotlight on me as a teenager didn't feel good'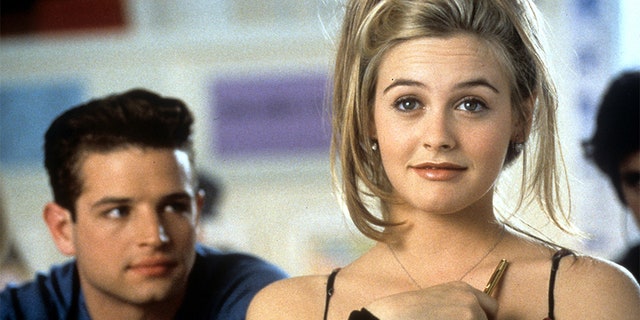 When Alicia Silverstone was cast to play spoiled Beverly Hills teen Cher Horowitz in 1995's "Clueless," she had no idea the film would become a box office sensation, impact the fashion world for at least a decade, leave a lasting mark on several generations of viewers and make her a sought-after star.
She was just exhausted.
"I worked nonstop," the now-41-year-old actress told Into the Gloss Monday about her early years in Hollywood. "It was crazy. So much so that I was tired when I started 'Clueless' — just an overworked little person.
"Amy [Heckerling, the director of 'Clueless'] had seen the Aerosmith videos [I was in] and asked to meet with me. 'Clueless' was fun, but at the same time it was just another job for me."
Silverstone revealed she ultimately took on the life-changing gig because of Heckerling alone. The 64-year-old filmmaker was also the director behind another iconic teen flick — 1982's "Fast Times at Ridgemont High."
That film, which starred Sean Penn as Jeff Spicoli, explored how a group of Southern California high school students enjoyed their favorite subjects: sex, drugs and rock 'n' roll.
"I knew she was a talented filmmaker," said Silverstone to the beauty site. "Cher was a really good part for me because she and I are so different."
Silverstone, who insisted she was nothing like the rich high school socialite in real life, was then eager to take on the challenge.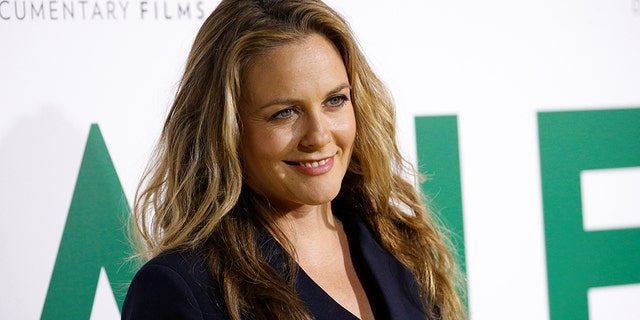 "Amy probably told [the hairstyling team] 'Make her blonder,'" said Silverstone. "But the clothes… At the time I had been wearing a green T-shirt and a pair of jeans [for] all of my auditions. I had no fashion sense. I did so many fittings… and I remember being like, 'Why is this taking so much time? This is so boring!' But now of course, I understand."
But acting for the big screen was nothing new for Silverstone, who previously spent her summers traveling to England, where she discovered theater, with her British parents.
Her first film was "The Crush" in 1993, in which she played a 14-year-old who attempts to sabotage the life of an older journalist (Cary Elwes) after he refuses her sexual advances.
Silverstone would then go on to become a rock muse for Aerosmith and appeared in three of their music videos: "Cryin'," "Amazing," and "Crazy."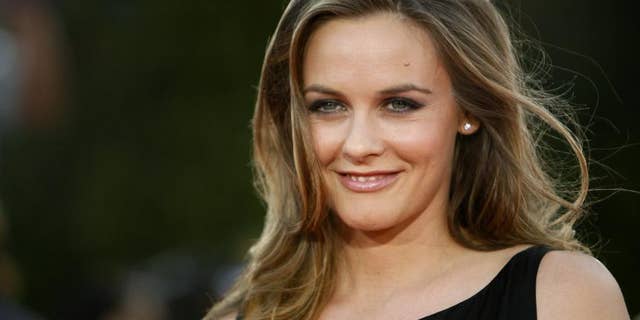 "The [Aerosmith videos] came after 'The Crush,'" she explained. "Those were fun and in a way had a sense of female empowerment. If you look at videos before that, it was like 'boobs and ass and objectification,' right? Where I was playing this badass in flannel and combat boots — kicking and flipping people off. After 'The Crush,' I did 'The Babysitter' and 'Hideaway,' and then I did a French film with James Gandolfini."
However, Silverstone admitted she wasn't always comfortable with fame. In fact, she had something else on her mind.
"Having the spotlight on me as a teenager didn't feel good," she said. "I was a very young person when I got really famous and I hadn't planned on that, so I didn't react in a 'Yay!' way. I focused on things that were important to me — the Earth, and animals, and making change in the world."
Silverstone also said that from ages 8 to 21 eating meat just didn't feel right for her, morally. Then she became vegan.
"When I turned 21, I saw a video about factory farming, and it just horrified me," she said. "I was like, 'How is this allowed?' How is this possible? How are people not in the streets screaming?' I immediately went vegan."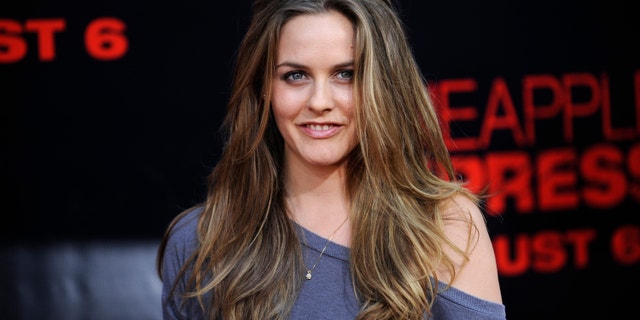 Today, Silverstone is a passionate advocate of veganism and has become a New York Times best-seller for her books on compassionate vegan living. But when it comes to her groundbreaking role as Cher Horowitz, she's anything but clueless.
Silverstone told Fox News a couple of years ago that she's quite aware audiences continue to feel nostalgic over the '90s classic.
"No one knew what a cultural phenomenon would be when it was made, but I'm thrilled that it continues to resonate with so many people," she said. "And a whole new generation is watching it. Last night, a 15-year-old girl told me all of her friends had seen it!"