Alan Thicke's sons in legal battle with his widow over his estate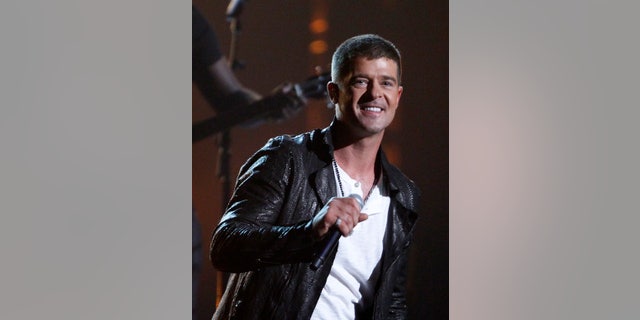 Five months after actor Alan Thicke died, he's the subject of what's shaping up to be a bitter family feud over the remainder of his estate.
Thicke's two eldest sons, Brennan and Robin, have filed a petition with the Los Angeles County Superior Court over claims that their father's widow is disputing the terms of the prenuptial agreement she signed in 2005, People reports.
Thicke died unexpectedly at age 69 when a major artery ruptured while he was playing hockey with his younger son, Carter.
One month prior to his death, the latest version of the actor's living trust was drafted offering control of his assets to his brother, Todd Thicke, with the caveat that he can decline and give co-trustees Brennan and Robin Thicke control. Todd Thicke declined.
According to The Hollywood Reporter, Alan Thicke allegedly left his three children equal shares of a Carpinteria ranch, 75 percent of his personal effects and 60 percent of his remaining estate. Meanwhile, he left his wife Tanya Callau a generous sum including the ranch's furnishings, 25 percent of his personal effects, $500,000 in a life insurance policy, all benefits from his various pensions and union memberships as well as 40 percent of his remaining estate.
On top of it all, he allowed for her to continue to live on the ranch provided she's able to reasonably maintain the property. However, she's now stating that this agreement violates the terms of their initial prenuptial agreement.
The boys claim that Callau had no issue with these terms in February, but her tone changed soon after Alan Thicke's death. She now claims that the prenup she signed will not hold up in a court of law and is seeking an arrangement that looks more like what she thought she was entitled to previously.
In the petition filed in court Tuesday, Robin and Brennan Thicke's attorney, Alex Weingarten, even insinuated that Callau threatened to make details of this family squabble fodder for the tabloid media. However, her lawyer directly refutes that claim.
"Tanya did not threaten to go to the press," attorney Adam Streisand told Variety. "To the contrary, she said a court battle would attract the tabloid media, which she did not want, and so she encouraged everyone to get together for a family mediation to figure it all out. They refused. Repeatedly. So ask yourself, who is it that is planting stories in the press and filing lawsuits, and that's where you'll find the real culprits."