Adam Levine says 'I hate this country' on 'The Voice'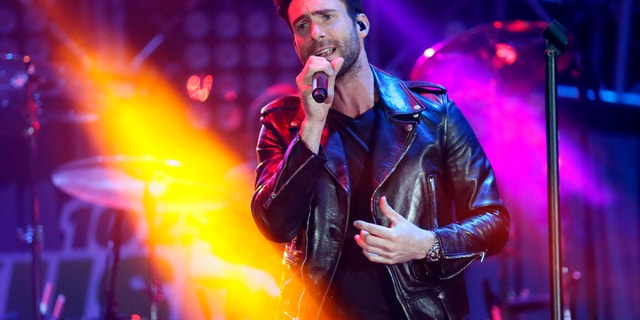 Adam Levine is in hot water after he was heard saying, "I hate this country," on Tuesday's episode of "The Voice."
Levine made the remark after Carson Daly revealed that America had voted to save country music singer Amber Carrington, one of Levine's contestants. The statement was caught on Levine's open mic, even though the camera was focused on fellow coach Blake Shelton.

Levine's comment seemed out of place, especially since America had chosen to keep one his singers on the show. Earlier in the evening, however, two of Levine's other contestants, early frontrunner Judith Hill and soul singer Sarah Simmons, were eliminated.

Add new falls shows to your Watchlist!

After the incident, the Maroon 5 front man tweeted the definitions of the words "joke," "humorless," "light-hearted" and "misunderstand" all in succession.
On Wednesday, Levine opened up to US Weekly about the incident.
"I obviously love my country very much and my comments last night were made purely out of frustration," he told the magazine. "Last night's elimination of Judith and Sarah was confusing and downright emotional for me and my comments were made based on my personal dissatisfaction with the results."
Click here for more on the story from TVGuide.com