ABC mum on Jimmy Kimmel's Melania Trump insults as network honcho touts pro-Trump 'Roseanne' success
ABC is remaining silent as outrage builds over Jimmy Kimmel's recent jokes about First Lady Melania Trump that don't exactly jibe with the network's family-friendly image.
That's becoming a bit of a pattern for ABC, which also kept mum when ABC News star Joy Behar insulted Christians on "The View" and more recently when controversies swirled around two of the network's most expensive stars, Katy Perry and Ryan Seacrest.
The Kimmel controversy started last week when the fiercely anti-Trump comedian mocked the First Lady's Slovenian accent. After Kimmel was criticized for his mockery by Fox News host Sean Hannity, Kimmel responded with a series of vile and obscene tweets. Kimmel has since issued a statement, but not everyone sees it as a sincere apology.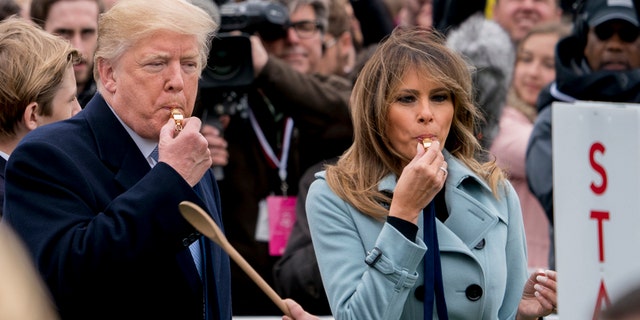 An online petition calling for a boycott of "Jimmy Kimmel Live" has now tripled its original goal of 50,000 signatures. Over 150,000 people have signed the petition, which accuses Kimmel of showing "true bigotry" by mocking the First Lady's accent after she read to children during the White house Easter Egg Roll.
ABC did not respond to a request for comment on the petition.
Kimmel didn't simply make fun of the Melania's accent, he also proclaimed that she didn't do "one thing" to help set up the event that is historically hosted by the First Lady. Organizers say the petition will eventually be sent to "the front door of Disney/ABC Studios" Burbank, Calif.
Yet while beleaguered ABC President Ben Sherwood remains silent on Kimmel, he eagerly rolled himself out to The New York Times after the successful return of pro-Trump "Roseanne."
Sherwood claimed that ABC executives had a meeting the morning after the 2016 election about how they could better reach Middle America. However, as Fox News reported earlier, "Roseanne" is an outlier at reliably liberal ABC.
Media Research Center Vice President Dan Gainor told Fox News that the Kimmel situation is a "reminder that there are no rules for liberals" when it comes to offensive rhetoric.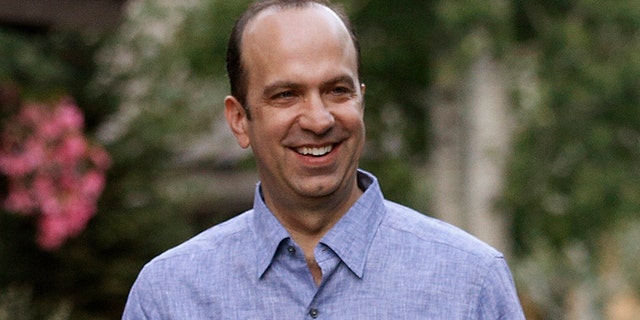 "There are no repercussions," Gainor said. "The broadcast networks simply don't care about their conservative viewers. They don't care if those viewers patronize their advertisers. They just care about pushing a left-wing message. One 'Roseanne' show can't undo dozens of incidents that treat the right as the enemy."
Sherwood has been constantly trumpeting Kimmel for years, including championing the "Jimmy Kimmel Live" star to host the Oscars, not once but twice. When Sherwood was president of ABC News, he reportedly supported the network moving Kimmel's low-rated late night show into the more favorable time slot long occupied by ABC News' "Nightline" -- much to the dismay of ABC News staffers.
'There needs to be some signal from [ABC] network hierarchy that they expect Kimmel to tone it down'
Media analyst Jeffrey McCall told Fox News that "ABC should certainly make some public comment about Kimmel's poor judgment," because the comedian was "quite out of line" in an era where we respect and appreciate people from different backgrounds.
"There needs to be some signal from network hierarchy that they expect Kimmel to tone it down," McCall said. "Maybe ABC figures it can get all the audience it needs without the Trump supporters, but this kind of cheap material likely also offends many other viewers who just want some civility in comedy."
The stony silence from ABC regarding offensive comments by stars like Kimmel and Behar may be detracting from its self-proclaimed Middle American programming strategy.
"If ABC wants conservative viewers, it needs to treat the right with some respect," Gainor said.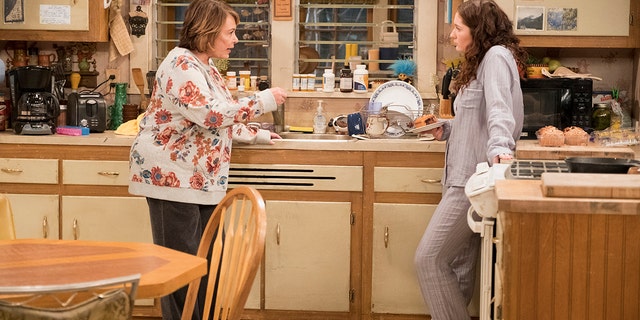 In recent memory, ABC's chief news anchor George Stephanopoulos failed to disclose a massive contribution to the Clinton Foundation and the network continues to pay the Clinton crony in the realm of $15 million a year. ABC also reportedly shelled out an enormous $25 million salary for vocal Hillary Clinton supporter Katy Perry to judge "American Idol" and many suspected that Tim Allen's "Last Man Standing" was canceled because of the comedian's conservative values. Radar Online reported on Monday that "Idol" is likely getting the axe after one season, partially because Perry has turned off viewers.
ABC is also home to dramas like "Grey's Anatomy," "Scandal" and "How to Get Away With Murder," each of which are helmed by fiercely anti-Trump activist Shonda Rhimes.
Rhimes even told The Hollywood Reporter last year that her original plan for "Scandal" was to "take a Republican president and make him human," but Trump's presidency has changed her formula.
"'Roseanne' is dumb luck for them. And now they think this will save their jobs. Well it won't. It's one show. The rest of the shop is in utter disarray," an ABC insider told Fox News.
ABC did not respond when asked for an example of the network's reported plan to reach Middle America and conservatives other than "Roseanne."
And there are signs that the "heartland strategy" may be rankling ABC's liberal show runners. Rhimes departed for a massive paycheck from Netflix and now the Times reports that "Black-ish" creator Kennya Barris may also bail for Netflix after Roseanne's character made fun of ABC's racially diverse shows on a recent episode of "Roseanne."
Barris may also be upset -- despite public protestations to the contrary -- by ABC shelving a politically charged episode of hit "Black-ish" that touched on athletes kneeling during the national anthem.
Some of Rhimes' aging dramas will continue to air on ABC for the foreseeable future, but fourth-place ABC will be in a tough spot if Barris follows Rhimes out the door and at the same time the network is confronted with the rage of conservative American TV viewers.
Fox News' Amy Lieu contributed to this report.