A-Rod fires back at 'highly offensive' report claiming he's threatening to cut child-support payments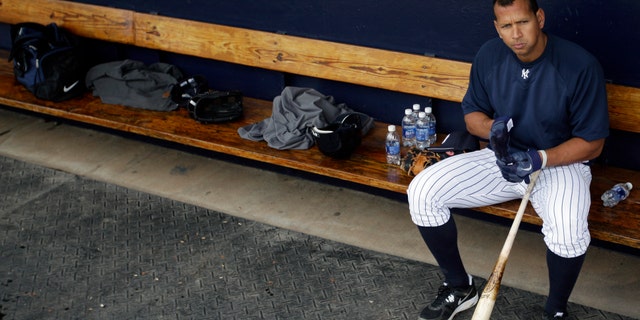 NEWYou can now listen to Fox News articles!
Alex Rodriguez is hitting back against a report that he threatened to cut child-support payments, calling it "false" and "highly offensive."
The Daily News report claims that A-Rod has told ex-wife Cynthia that he'll slash support payments for daughters Natasha and Ella over a legal dispute with her brother, Constantine Scurtis.
The report alleges that the threat was meant to send a message to Constantine, and that Cynthia had texted her brother, explaining, "I have an email from [Rodriguez] telling me that he's basically making me pay for not stopping you and [not] telling you that I hate you," and that "I'm just trying to defend my child support situation . . . and it's terrible."
But Rodriguez exclusively told The Post Wednesday night, "I have always paid far more than the maximum in child support and that will never change."
He added, "My daughters are my number one priority and always will be. It's highly offensive to me that my former brother-in-law, who has been trying to pursue a frivolous case against me for four years and has gotten absolutely nowhere with it in court, is misrepresenting my relationship with my daughters to manipulate the public's opinion."
The legal battle involves a real-estate partnership.
The slugger-turned-broadcaster further commented, "This is a classic tale of somebody trying to use the media against me for their own gain. I may have not been perfect in the past, but I am very proud of who I am, and how I live my life now and it is important to me that my daughters feel the same way. I wouldn't even respond to these false accusations if not for my daughters, because I would never want them to think this is true. Unfortunately, however, there are some people who would do anything for money, except work."
Click here for more on this story from The New York Post's Page Six.