'300 Sandwiches' Couple Shares Recipes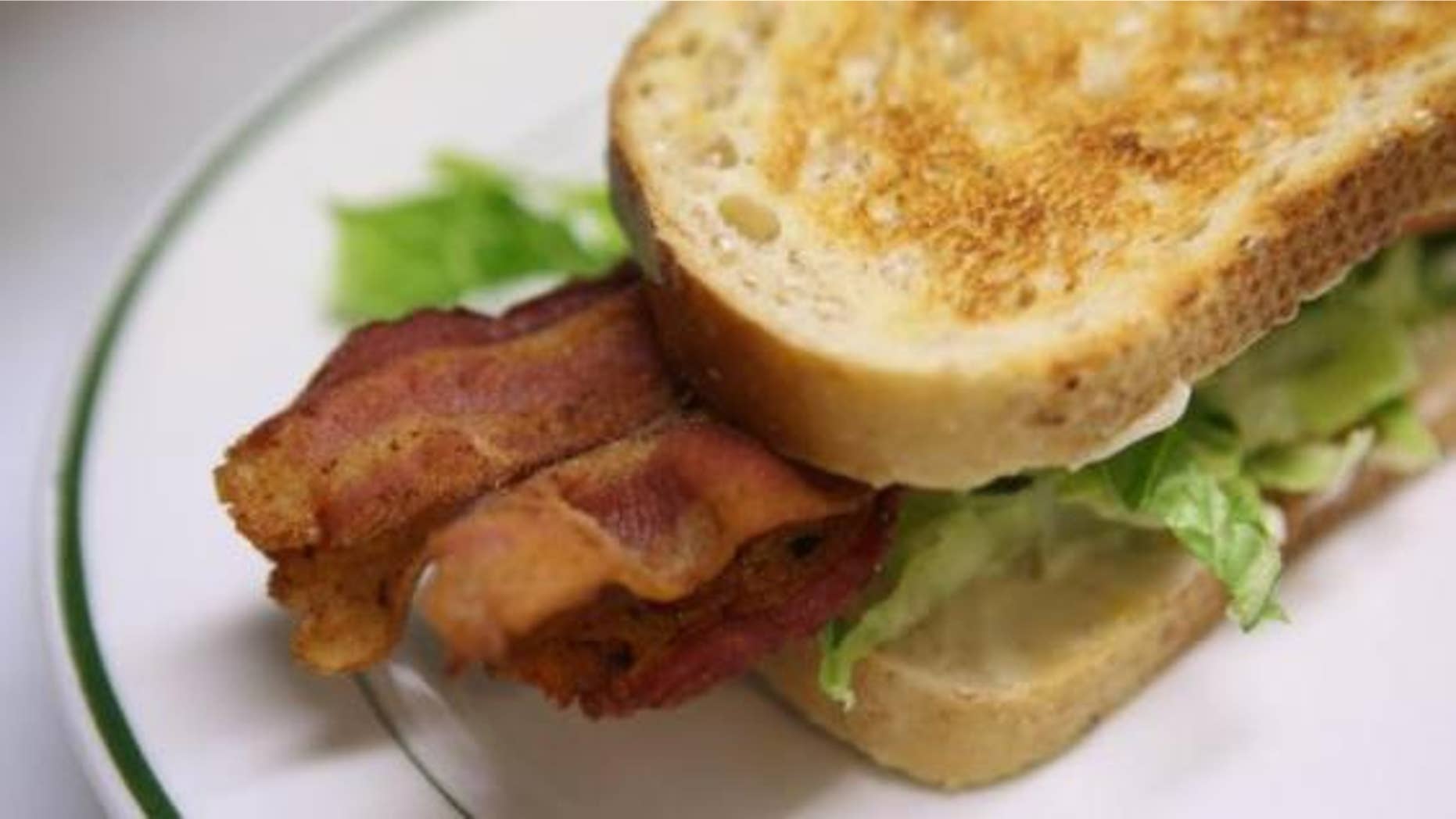 How it all began: Turkey and Swiss on Country White
The Beginning
2 oversized slices of country white bread
4 slices of turkey
2 oz. dijon mustard
2 leaves of bibb lettuce
1 slice swiss
Key here…toast the bread. Toast until crunchy, but not too stiff that it can't absorb the mustard. Layer with generous spread of dijon mustard. Then blot dry the bibb lettuce and layer on both sides of bread. Next, fold slice of turkey on bed of lettuce. Finally add cheese. Place one side of ingredients atop another, smush down gently. Cut in half and serve with dill pickles and tortilla chips.
The Proposal Sandwich: Baja Fish Sandwich with Mango Salsa
The Fishkiller
1 Pound mahi, mahi cut into sandwich sized streak about ¼ pound each
1 teaspoon cumin
1 teaspoon black pepper
1 teaspoon seasoned salt
2 to 3 tablespoons olive oil
Mango salsa
4 salt bread buns or Kaiser rolls
Lettuce
½ teaspoon Bajan or other hot pepper sauce

Mango Salsa:
1 mango diced
1 tablespoon lime juice
1 tomato diced
2 tablespoons fresh cilantro

Season the fish with cumin, black pepper and seasoned salt
Brush olive oil on  both sides of the fish.
Grill about 4 minutes on each side flipping once until cooked through
IN a small bowl toss together the mango lime juice tomato cilantro salt and black pepper
Slice buns in half (but not all the way through) and stack with the mango salsa , mahi mahi, lettuce, and relish and hot sauce
Close the buns—makes 4
The Post-wedding Sandwich, a variation of the engagement sandwich: Baja Fish Sandwich with Roasted Tomatoes and Hot Sauce
3rd: Wedding Fishkiller
1 Pound mahi, mahi cut into sandwich sized streak about ¼ pound each
1 teaspoon black pepper
1 teaspoon seasoned salt
2 to 3 tablespoons olive oil
4 salt bread buns or Kaiser rolls
Roasted tomatoes
½ teaspoon Bajan or other hot pepper sauce

Roasted tomatoes:
Slice one large beefsteak tomato and lay on a baking sheet. Lightly coat with olive oil and S&P
Slow roast at 250 degrees for about 40 minutes

Season the fish, black pepper and seasoned salt
Brush olive oil on  both sides of the fish
Grill about 4 minutes on each side flipping once until cooked through
Roast tomatoes (see above)
Slice buns in half (but not all the way through) and stack with the  roasted tomatoes, tons of hot sauce, and
Close the buns—makes 4