2012: The Year in Celebrity Sex Scandals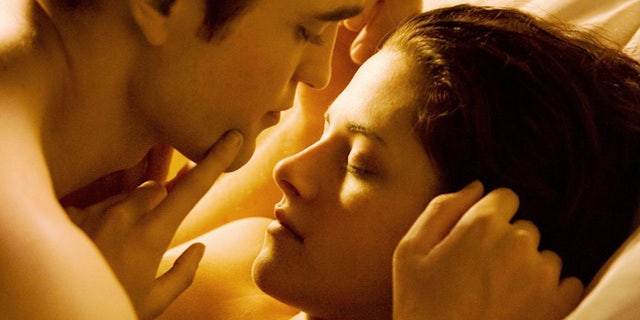 What's a year without some major celebrity sex scandals? Cheating, actress-director hookups, sex tapes, sex tape denials, you name it -- here are the stories that made the biggest headlines in 2012.
Kristen Stewart and Rob Pattinson
Over the summer, on July 17 to be exact, Kristen Stewart made a choice that rocked Twihards worldwide. The 26-year-old "Twilight" star was nailed by photographers secretly meeting her married-with-two-children "Snow White and the Huntsman" director, Rupert Sanders, 41 in Los Angeles. US Weekly broke the story and there was no denying it on both their ends, as they had photographic evidence to back it up. Sanders, married to model Liberty Ross, is currently working on his marriage in therapy, while Robert Pattinson appears to have forgiven Stewart.
John Travolta
John Travolta cannot escape the gay rumors. The latest scandal he's facing is due to a pilot who claims he was in a years-long gay relationship with Travolta and is now suing the actor, saying he never signed a confidentiality agreement to stay silent. Then there are the rumored weird massages. Last May, a Peninsula Hotel staffer claimed the actor was banned in early 2000s after misconduct with the spa's male employees. Travolta's lawyer, Marty Singer, has denied all of the allegations.
Elmo
Sesame Street puppeteer Kevin Clash, who voices Elmo, resigned from his longtime gig amid allegations of a sexual relationship with a 15-year-old boy. The boy, Cecil Singleton is now a 24-year-old college student and claims the two met on a gay chat line and would meet for sexual rendezvous. Since the news broke, three more alleged victims have come forward, the fourth accusing Clash of flying him to New York from Miami in order to have sex with him, which would be the first case for Clash to involve criminal charges for transporting the victim across state lines.
General David Patraeus
Barbara Walters named him her "Most Fascinating" person of the year, but the events leading up to the public's fascination with the former CIA director weren't exactly what he would have wanted exposed. While head of the CIA, Patraeus had an extramarital affair with his "All In" biographer, Paula Broadwell. He resigned from his position shortly after.
Fred Willard
Fred Willard pulled a Pee Wee Herman. Over the summer, the "Best in Show" actor was arrested for "lewd behavior" inside an adult movie theater in Hollywood. Addressing the incident on "Late Night" with Jimmy Fallon shortly after, Willard kept his sense of humor. "It's the last time I'm going to listen to my wife when she says, `Why don't you go and see a movie?"' The 72-year-old was nailed during a routine check by police at the theater. Willard was fired as narrator of the new PBS series "Market Warriors" following the scandal.
Minka Kelly
Over the summer, shocking news broke that innocent-looking Derek Jeter ex Minka Kelly had been the subject of a sex tape that was being shopped around.
The former "Friday Night Lights" sweetie reportedly shot the tape was back in 1998 with an ex boyfriend, but luckily for Minka, the tape, if it does exist, never saw the light of day. It was being shopped around to the highest bidder, but no word on if there was a taker, or actually ever a tape at all.
Jason Aldean and Brittany Kerr
The married country singer and the "American Idol" contestant were caught in a steamy lip lock that couldn't possibly be described as anything else.
After getting caught, Aldean called the incident a "tough situation" and told CMT Insider that it was an "unfortunate thing." "I know everybody's kinda going to have their opinion, and for the people that know me and the people that are standing by us and supporting us, all I've got to say to them is thanks, " Aldean said in his public apology.
Joe Simpson
He highlighted his hair, he split from his wife Tina, but he denied the allegations that he is gay. Jessica Simpson's dad was rocked by rumors he had a fling with a gay male escort at a hotel in New York, with the escort passing a lie detector test for the National Enquirer. The escort supposedly begged Simpson to come out, but the former minister has done no such thing.
Hulk Hogan
The former pro wrestler was secretly taped having sexy times with his best friend, Bubba the Love Sponge's wife, Heather Clem. As these situations often progress, the tape was leaked, Hulk was devastated and decided to sue. He quickly held a press conference announcing he was filing a $100 million lawsuit against sites that showed a clip of the tape. He stated in the filing that he did not know he was being filmed.
Chris Brown and Rihanna
In the endless saga that is Chris Brown and Rihanna, the two reunited following Brown's physical abuse of his then-girlfriend in 2009, sending her to the hospital. Recently, in between sending partially nude photos of herself, Rihanna tweeted pictures of the couple in loving embraces. Ay yi yi,