10 Free Oscar Jokes for Hosts James Franco and Anne Hathaway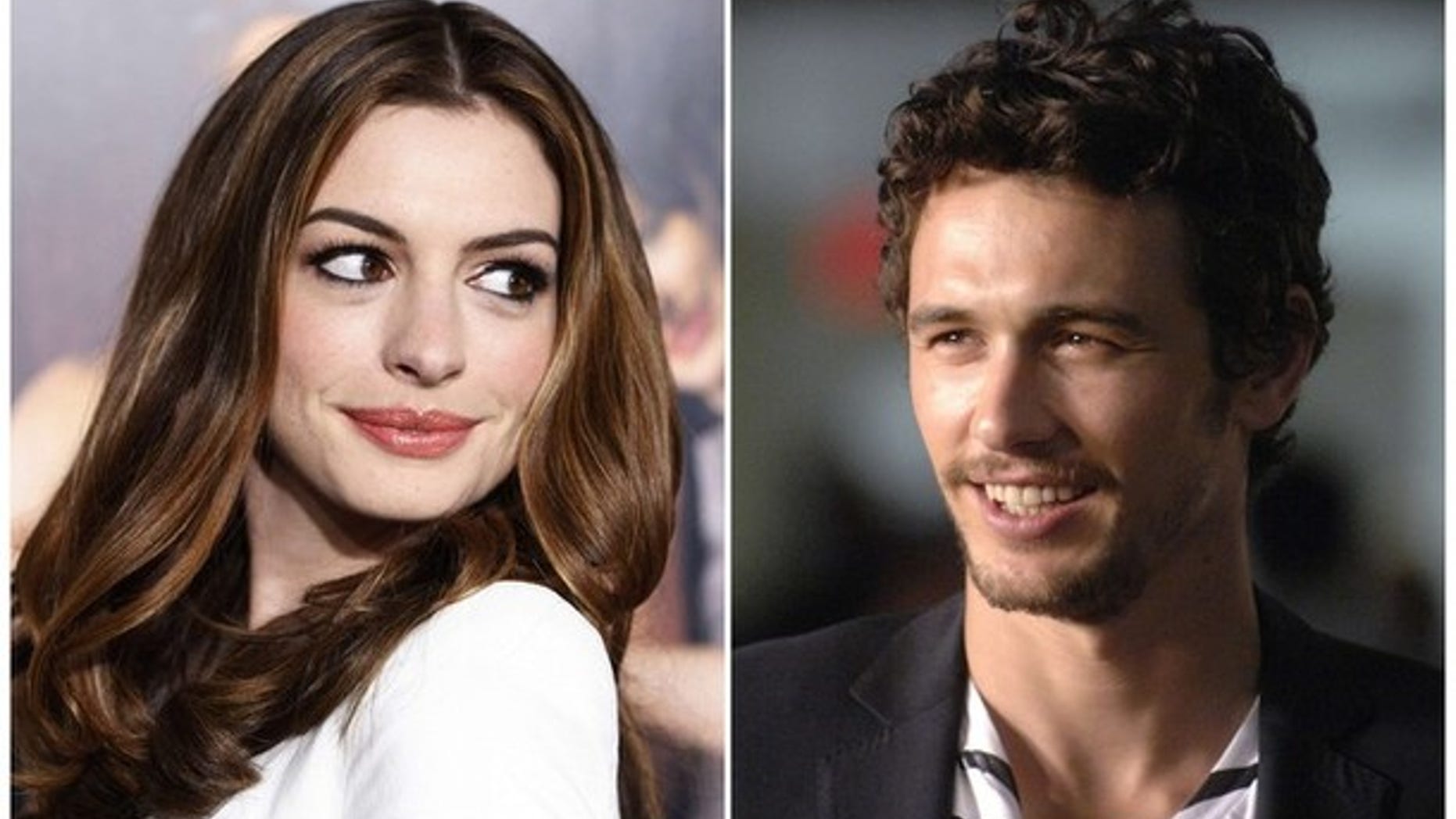 Last year I came up with 14 of my own Academy Awards jokes and offered them here, for free, to hosts Steve Martin and Alec Baldwin.
They didn't use them. Jerks.
But I'm not giving up.
The Academy Awards are this Sunday. Hosts James Franco and Anne Hathaway need my help.
I just know they do.
So Jimmy and Annie – if you use any of these, give FOX411 a shout out.
Or don't.
Just please use them!
1. Welcome to the 83rd annual Academy Awards, the ultimate "Social Network." Tonight, many of you will found out if your Oscar friend request has been confirmed or denied – while billions of people watch. Think of it as "Movie Awards for Schmucks."
2. [James Franco] I would like to make a quick mention of "127 Hours." Not only is it a best picture nominee, it's the average length of an Oscar telecast. And after a few hours, you, too, will be willing to give your right arm to get the heck out of there.
3. "The King's Speech" celebrates 12 nominations tonight. It's about the leader of a great nation who has a hard time speaking in public. I believe the working title was "W."
4. [Anne Hathaway] Films about royals have often been toasted by Hollywood. Colin Firth played a king in "The King's Speech" and may win an Oscar. Helen Mirren played a queen in "The Queen" and won an Oscar. I played a princess in "The Princess Diaries" and lost a Teen Choice award.
5. "The Kids Are All Right" is up for four awards this evening. Academy members might honor Annette Bening as Best Actress. Or they might go with Mark Ruffalo for Best Supporting Actor. Or they might be like Julianne Moore and do both of them.
6. A lot of people weren't able to see all the nominated films this year, due to high ticket prices. A night at the movies for a family of four can cost as much as $80 if you factor in popcorn and drinks. That's more than it cost to make "Winter's Bone."
7. Speaking of "Winter's Bone," there's its star, Jennifer Lawrence. She shot and cooked a squirrel on screen and Hollywood really took notice. I mean, REALLY took notice. Just wait until you taste the hors d'oeuvres at the Governor's Ball.
8. The youngest nominee tonight is Hailee Steinfeld, up for her performance in "True Grit." Some people don't think it's fair for her to win, because she's too young to have a body of work. Ironically, hers is the only body here without any work.
9. There's Melissa Leo, here for her performance in "The Fighter." Two years ago she was nominated for "Frozen River." This year she got nominated for frozen hair.
10. Also from "The Fighter," Christian Bale has received the first nomination of his career. He's known for staying in character the entire time he's working on a film. He's already preparing for the next "Batman" movie. So if a fight breaks out between Harvey Weinstein and Scott Rudin tonight, we'll just flash the bat signal on stage and he'll take care of both of them.