You'll be able to hitch a ride in a self-driving Ford in 2021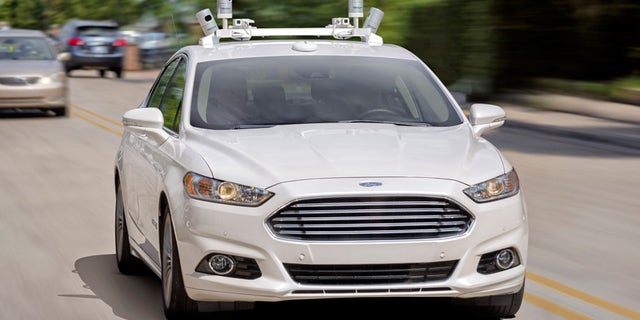 Have you driven a Ford lately? Soon you won't have to.
The automaker revealed today that it plans to have a fully-autonomous car in production by 2021.
It won't be on sale to the general public then, but will be built in high-volumes for ride hailing and ride sharing services, the company said.
Ford also announced a $75 million investment in Velodyne, a California-based company that makes LiDAR sensors critical to autonomous car operations, and an expansion of its recently opened Silicon Valley office.
In a press release, Ford Global Product Development chief Raj Nair said that the automaker has been working on autonomous cars for over a decade, adding that it has "a strategic advantage because of our ability to combine the software and sensing technology with the sophisticated engineering necessary to manufacture high-quality vehicles. That is what it takes to make autonomous vehicles a reality for millions of people around the world."
Ford plans to have 30 autonomous car prototypes for testing on public roads in California, Michigan and Arizona by the end of 2017, and says it will have triple that amount next year, which it claims will be the most of any automaker.
Google -- which has been developing self-driving car technology, but has no plans to become an automobile manufacturer -- holds at least 73 licenses for test vehicles in California, while General Motors has recently begun to roll out a fleet of autonomous electric Bolts.