Wisconsin woman whose car was 'running strangely' finds large python under hood, police say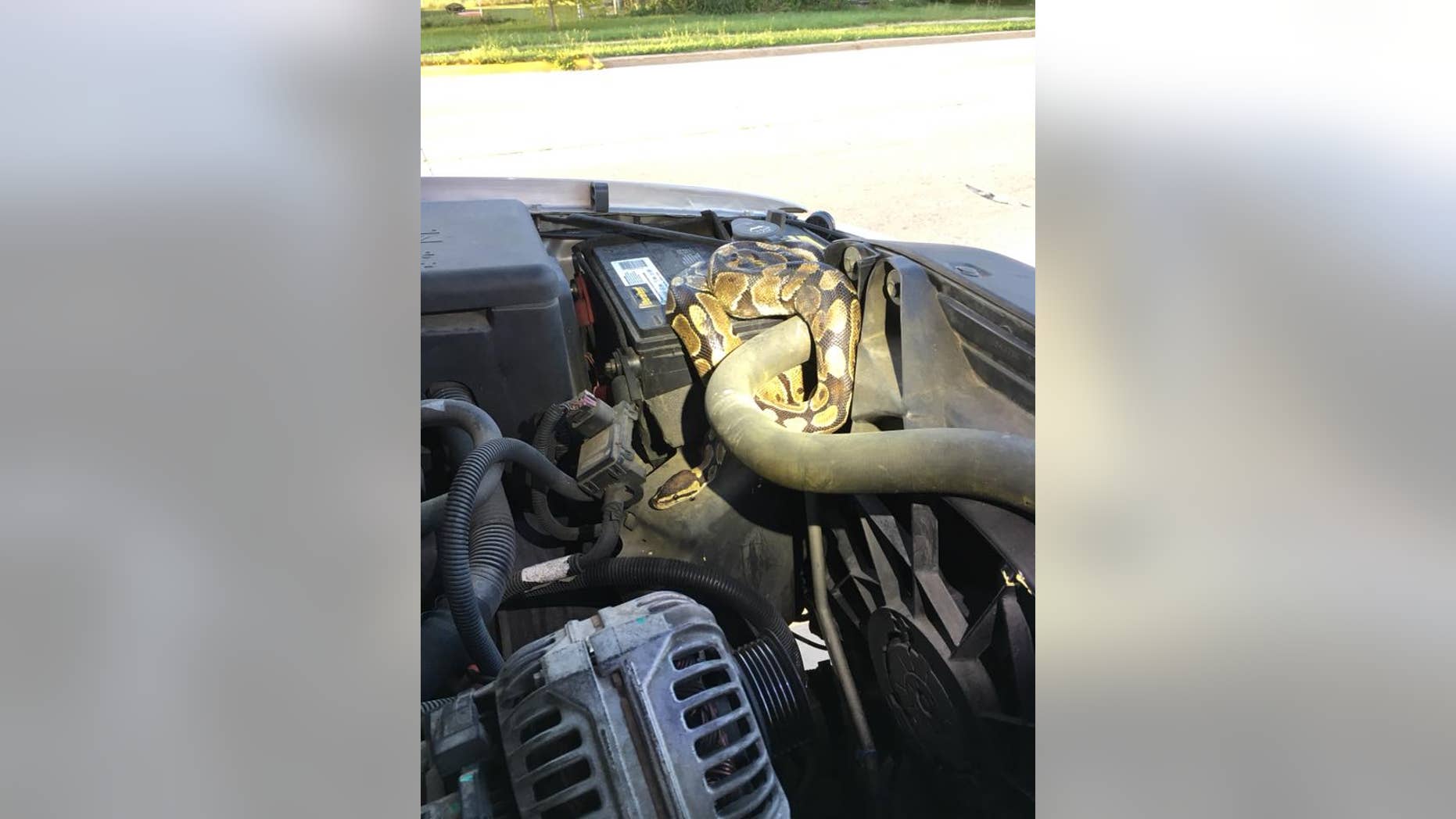 A Wisconsin woman never expected her recent car trouble to be caused by a large python.
Officials with the Omro Police Department were called Wednesday after a woman, who has not yet been named, pulled over "because her SUV was running strangely," according to the police department's statement on Facebook.
NEW YORK MAN TRYING TO JUMP-START CAR GETS A VENOMOUS SURPRISE
After opening the hood, the woman was "stunned to find a large snake in the engine compartment," police said, which added that the GMC Tahoe was not running correctly because its serpentine belt, ironically, was thrown off.
Two officials -- Officer Peeters from Omro and Lieutenant Sauriol from Winneconne -- arrived at the scene and attempted to remove the python. Unsuccessful, a snake expert, identified by the Omro Police Department as Steve Keller, was called to help out.
Eventually, the snake, which slithered its way between the engine and the skid plate, was removed.
The "reluctant reptile" is alive and doing well, but is "tired and scared," police said. They identified it as a ball python.
CAT SURVIVES BEING STUCK IN CAR GRILLE FOR 9 DAYS
It is not currently clear where the snake came from or how it made its way under the hood.