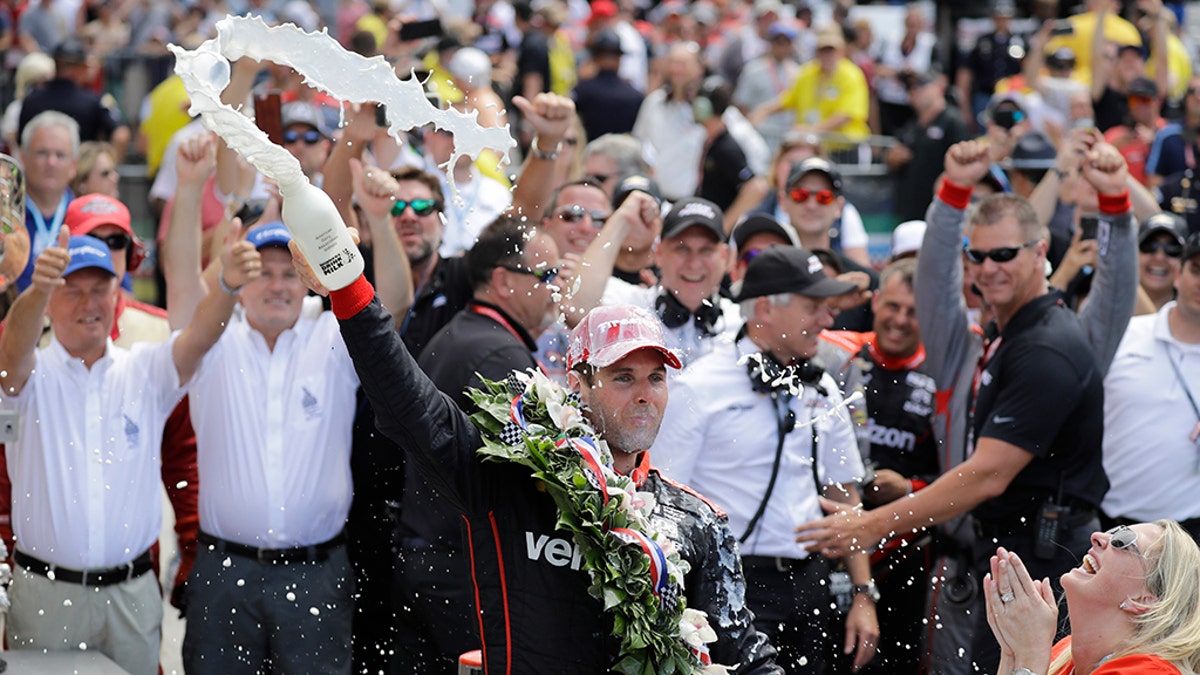 Australian driver Will Power won Sunday's Indianapolis 500 race at Indianapolis Motor Speedway -- after he took the lead with four laps to go, and never looked back.
"He was so determined for this one, and he did it," his wife, Liz Power, said. She was later seen embracing her husband before he drank from a celebratory glass bottle of milk and poured some on his own head.
The new champion also spoke about his big win in the 102nd running of the world-famous race. "This is just, I can't believe it," he confessed.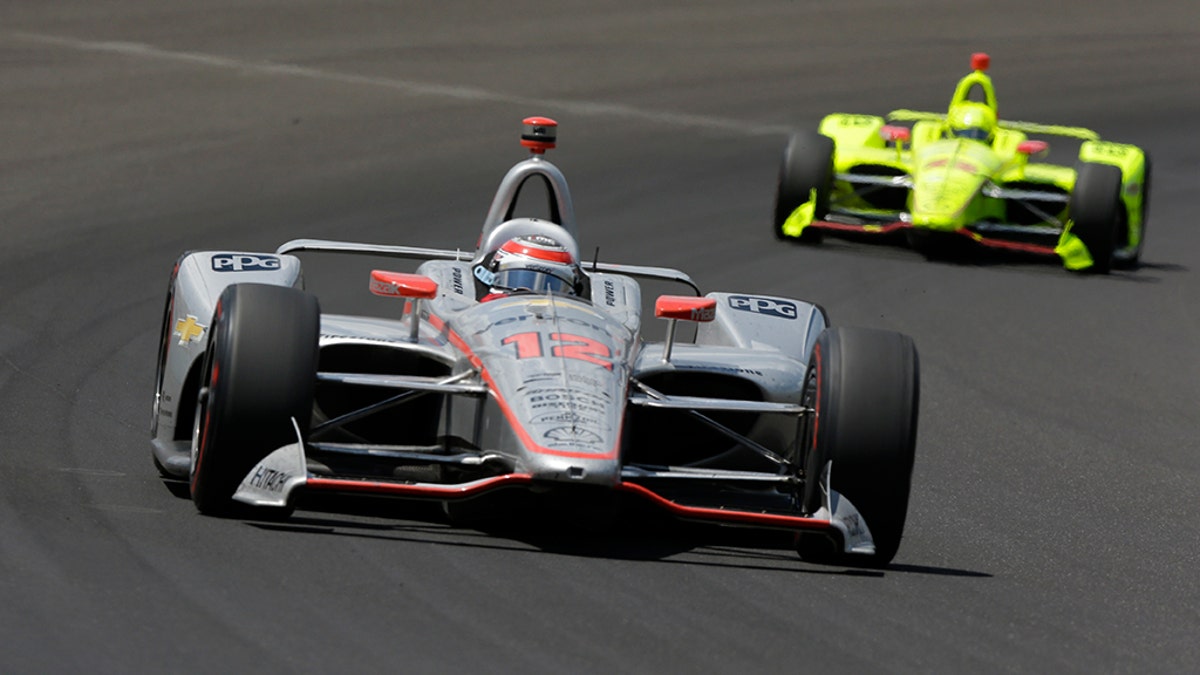 Ed Carpenter came in second, while Scott Dixon finished third.
Power sped into the lead in the final laps of the race after Oriol Servia and Jack Harvey had to pit for fuel. Power then held off pole winner Carpenter for the victory.
It gave team owner Roger Penske a 17th win in the Indy 500 and it was Power's second straight victory this season. He won the road-course event at Indy earlier this month.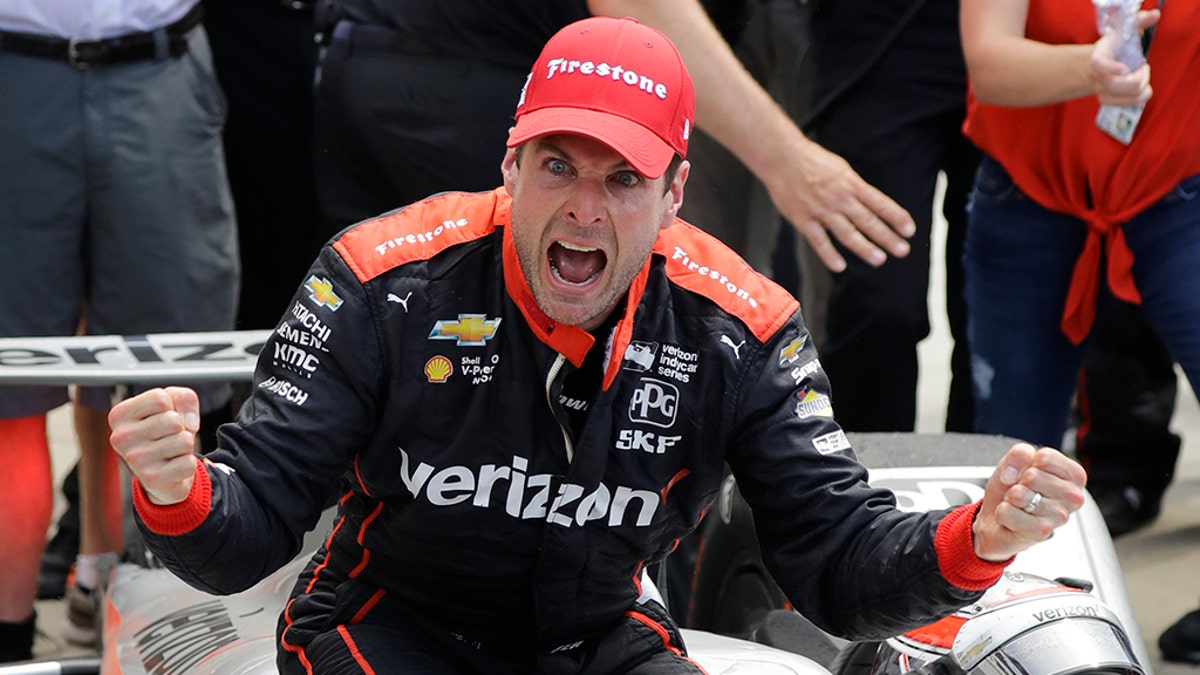 He has 34 wins in IndyCar now, tying him with Al Unser Jr. for most on the career list.
"He hated ovals and now he loves them," Carpenter said. "He and I love racing together. Maybe someday he'll race for me. I don't know if we have a tampering rule in IndyCar, but congrats Will."
Power's win also drew attention from a famous Indiana native: Vice President Mike Pence.
"Congratulations to @12WillPower – the Winner of this year's Indianapolis 500! Great Win for Will & the No. 12 @verizon Chevy Team!" he tweeted.
Earlier, Danica Patrick ended the last race of her professional career by crashing out on lap 68 of the race, in Turn 2 at Indianapolis Motor Speedway. The crash can be seen in videos posted to Twitter.
"She has been checked, released and cleared from the infield hospital," Indianapolis Motor Speedway tweeted.
Last week, the 36-year-old qualified seventh for the final start of her career. She hadn't competed in an IndyCar since 2011.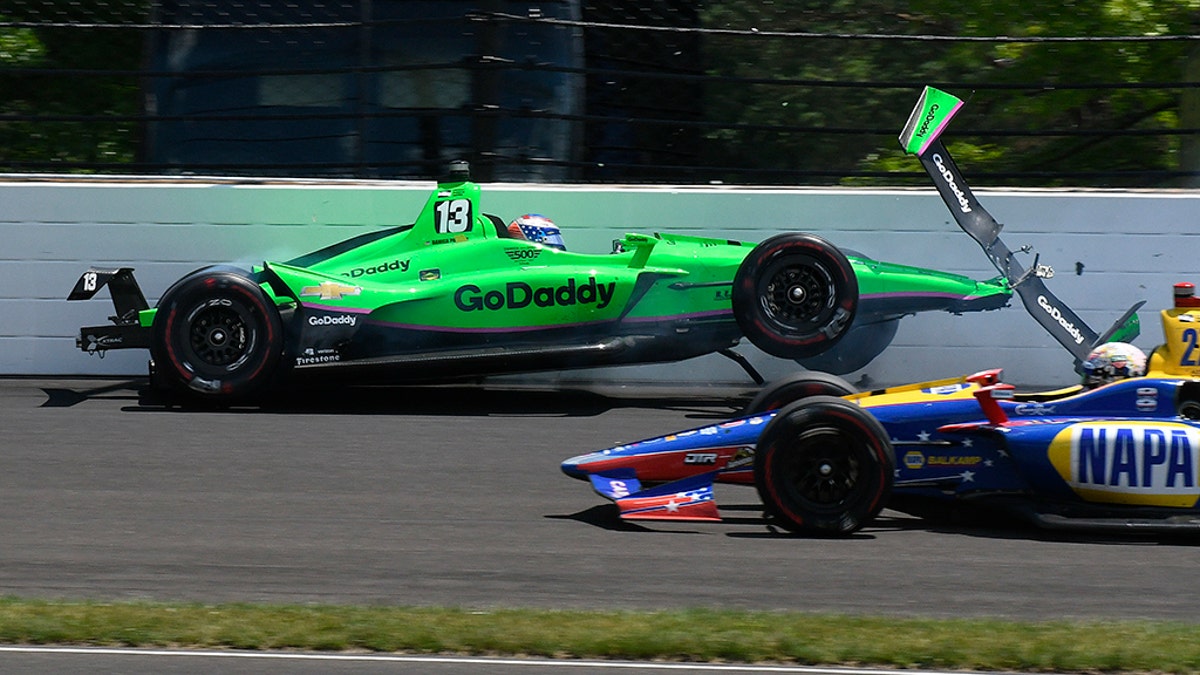 INDIANAPOLIS 500 DRIVERS, RACE TIME AND WHAT TO KNOW
"Qualifying at Indy is a thing," Patrick wrote in an Instagram post. "It's special. Stressful. Rewarding. Depressing. Scary. Easy. Fast. It can change from day to day. Lap to lap. Year to year. You just never know....so I don't take the good days for granted."
Patrick, who shot to prominence by finishing fourth as a rookie in 2005, announced months ago that she would step away from racing after Sunday's race. It was supposed to triumphantly cap her "Danica Double," which began at the Daytona 500, where she also crashed out well short of the finish.
"I mean, today was really disappointing for what we were hoping for and what you want from your last race," she said, "but I'm grateful for all of it. I just wish I could have finished stronger."
In the lead-up to Sunday's race, Patrick shared a photo on Instagram.
"This is just a chapter in the book," Patrick captioned the post. "Today feels heavy, but only because the chapter finishing has meant so much to me. Thank you for the memories. I am at a lack of words today."
The Associated Press contributed to this report.