What could have caused minivan seat to flip in fatal Cincinnati accident?
As authorities in Cincinnati investigate the police response to a 911 call from a teenager who was pinned in a Honda Odyssey minivan and died before help arrived, speculation of how the boy got stuck in the first place centers on the vehicle's fold-down third row seat.
While the details of the incident have not yet been determined, the Cincinnati Enquirer reports that the boy, Kyle Plush, was reaching over the folding third row seat to grab something when its release mechanism was activated and it collapsed into the bin behind it, trapping him.
The newspaper acquired a similar vehicle to try to determine how this could have happened, and found that the so-called "Magic Seat" easily folds down if a person leaning against and reaching over the back of it triggers the latch holding it in place.
The latch is activated by a strap hanging from the back of the seat that is designed to be used by someone accessing it through the rear of the vehicle, through the hatchback. There is a loop at the end of the strap that could become unintentionally snagged on a body part or item in some circumstances, which could have been what happened here.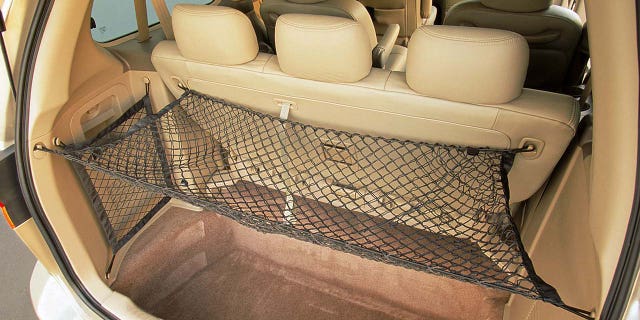 Honda said that it "does not have any specific information from which to definitevely determine what occurred in this incident. We can confirm that there were no seat-related recalls affecting the 2004 Honda Odyssey."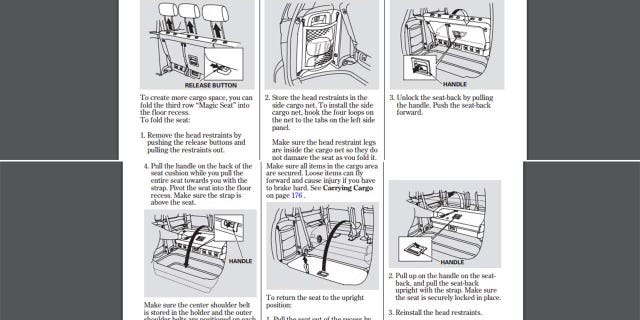 A search by Fox News found no reports of any similar occurences in the NHTSA complaints database for the 2004 Odyssey or any of the model years that share its design.
Cincinnati Police Chief Eliot Isaac said his department will be looking to see if there was an equipment malfunction.
With AP