Waymo is ready to roar into robotic ride-hailing with 20,000 electric Jaguar I-Pace SUVs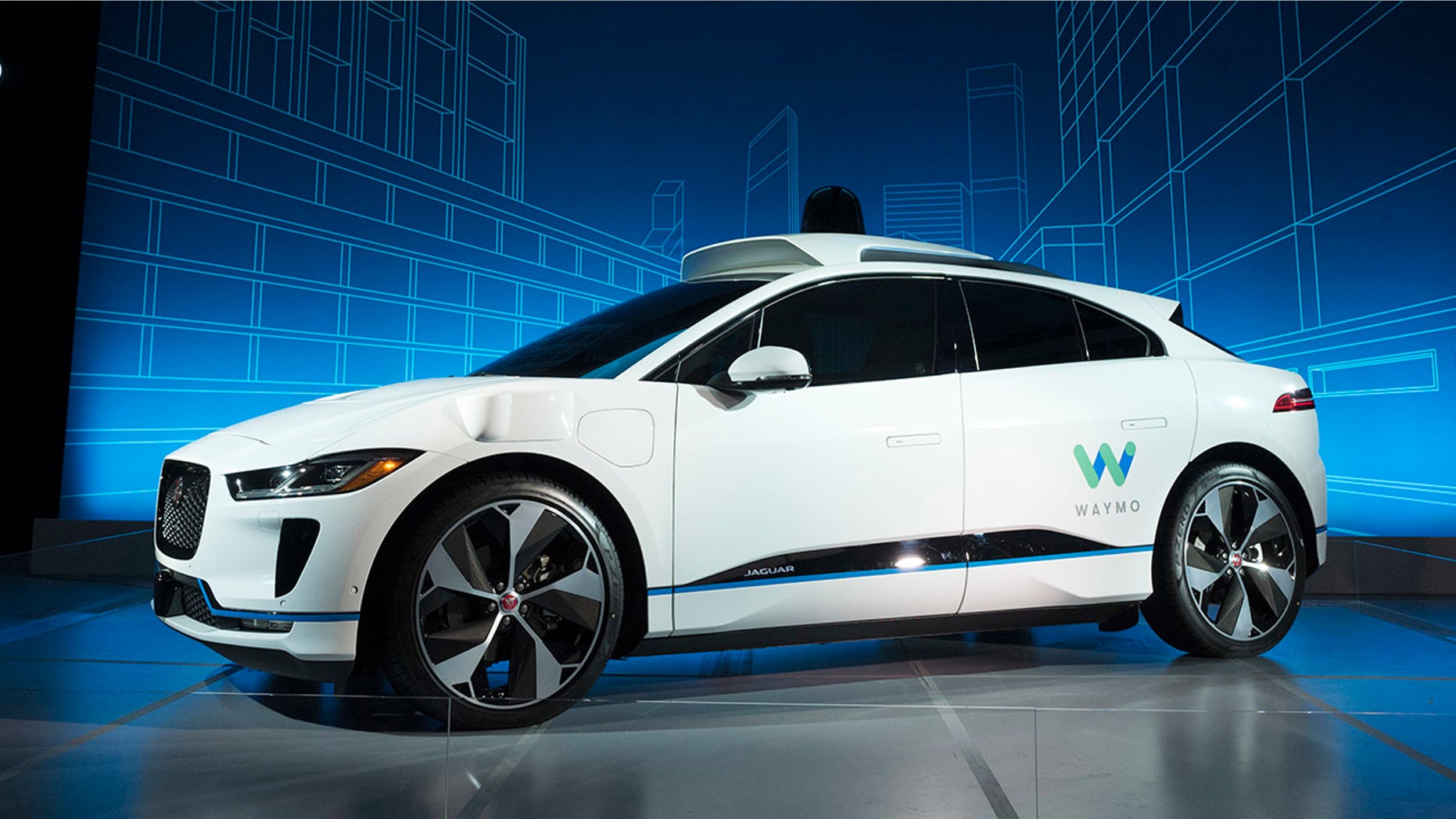 Google-owned Waymo plans to buy up to 20,000 of Jagugar's new electric I-Pace SUVs for the self-driving ride-hailing service it's launching this year.
The company currently uses converted Chrysler Pacifica Hybrid minivans, and will begin taking deliveries of the Jaguars in 2020.
Waymo currently has an agreement to buy thousands of the Chrysler's in the meantime, with the first customer rides slated to take place in the Phoenix area. The company has posted a video of a test vehicle driving passengers around without anyone in the driver's seat.
Jaguar will deliver its vehicles for Waymo's ride-hailing from 2020 to 2022. The 20,000 "I-Pace" models will provide up to 1 million rides per day, according to Waymo.
Financial terms of Jaguar's deal with Waymo weren't disclosed. Jaguar lists the starting price for its I-Pace model at about $70,000, a figure that translates into $1.4 billion for 20,000 vehicles.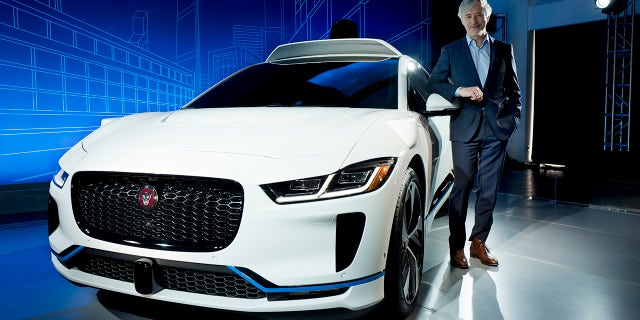 The alliance with Jaguar will give Waymo a way to appeal to passengers who want to ride in a more luxurious car or want to avoid the pollution caused by vehicles fueled by gasoline.
"We want to build a diversity of vehicle forms and vehicle types with the goal of providing just the right car for every trip, for every person, for every need," Waymo CEO John Krafcik said in an interview with The Associated Press. He said Waymo is currently negotiating with Honda and other vehicle makers to forge other potential partnerships.
Waymo's planned ride-hailing service poses a potential threat to Uber and Lyft, the early leaders in that still-developing field. Both Uber and Lyft are trying to ward off Waymo by developing their own self-driving cars, even though they got a late start in autonomous technology.
Uber's efforts suffered a major setback when one of its autonomous cars struck and killed a pedestrian in Tempe, Arizona last week. On Monday, Arizona Gov. Doug Ducey suspended Uber's self-driving vehicle testing privileges, stating in a letter to CEO Dara Khosrowshahi that video footage of the crash raised concerns about the San Francisco-based company's ability to safely test its technology in Arizona.
Krafcik declined to comment on Uber's accident, but emphasized that Waymo still believes its technology will prove to be more reliable than human drivers who have shown an inclination to be distracted or intoxicated while behind the wheel.
"We are confident in our technology, and that confidence is based on nine and half years of hard work, sweat and toil," Krafcik told the AP. "Safety is at the foundation of everything we do."
The Associated Press contributed to this report