VW Microbus to return as I.D. Buzz electric minivan
NEWYou can now listen to Fox News articles!
It's official: Volkswagen is bringing back the Microbus. At least something that looks a lot like one.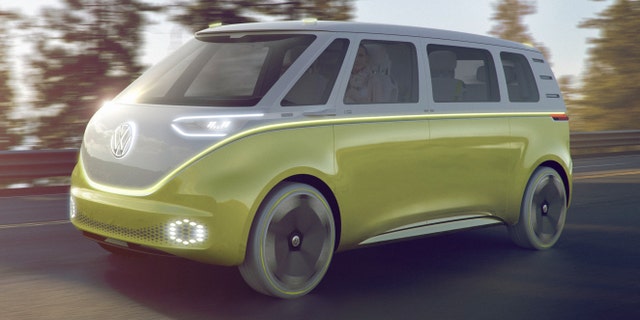 VW brand Chairman Herbert Diess has confirmed to Auto Express that a model based on the electric I.D. Buzz concept unveiled at this year's North American International Auto Show has been greenlighted for production.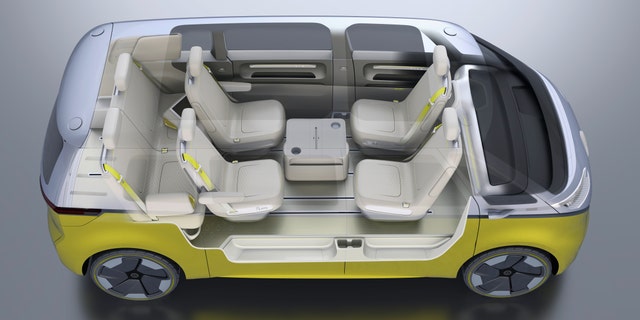 The retro-inspired I.D. Buzz features a battery pack mounted flat in the floor, Tesla Model X-style, that VW says is good for 270 miles of range and is equipped with a wireless charging system that can deliver an 80 percent charge in just 30 minutes. An electric motor at each axle provides 369 hp, all-wheel-drive capability and 0-60 mph acceleration in five seconds, which is quicker than a VW GTI compact.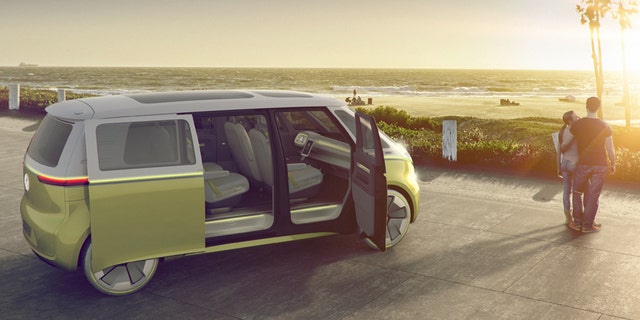 The three-row I.D. Buzz features a highly configurable interior, with seats that can be turned into tables and beds, and front chairs that can be rotated to face the back. That's because it was designed with fully-autonomous driving capabilities in mind, something VW hopes to add by as early as 2025.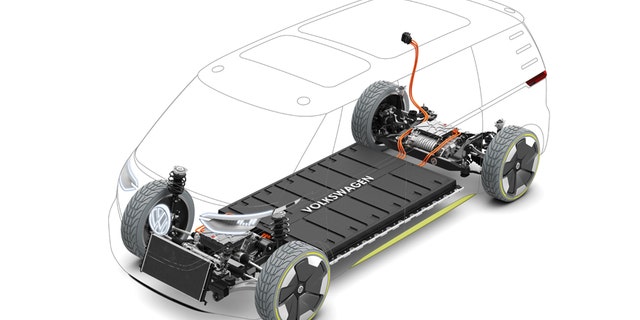 The I.D. name is being used for a new lineup of battery-powered cars that VW plans to launch in 2020, as it continues its shift away from diesel powertrains, but Diess didn't say exactly when the Buzz-based model would go on sale.